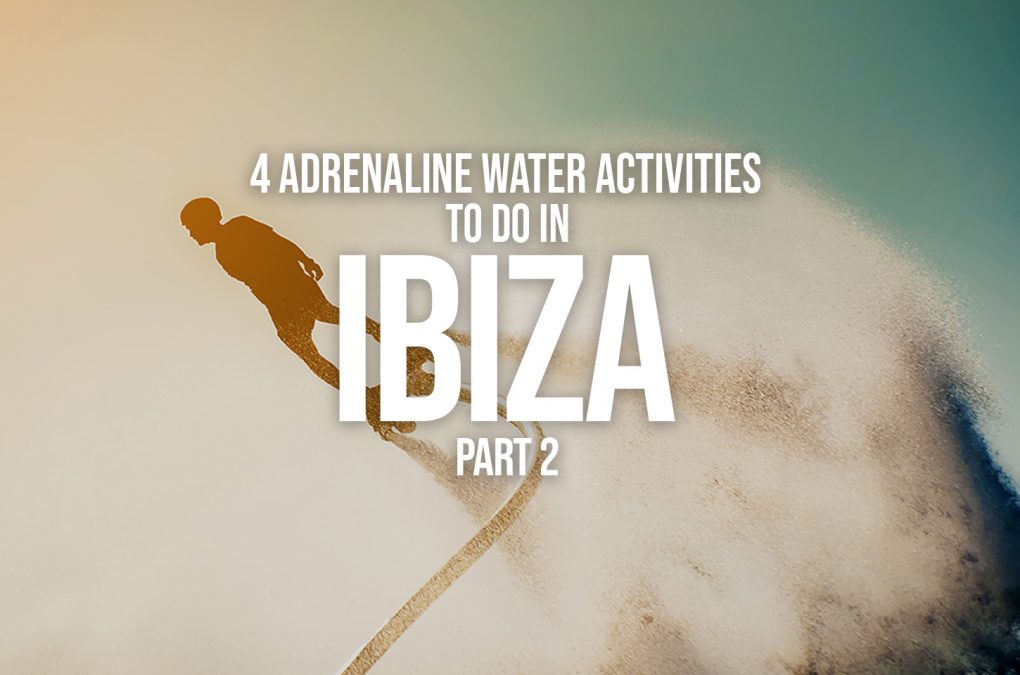 4 Adrenaline water activities to do in Ibiza
There are different adrenaline water activities to do in Ibiza and I've already talked about those that takes place above the sea level.
Those are really energetic activities such as jet boating, jet skiing, fly boarding and cliff diving.
But what about the adrenaline activities that can be done below the sea surface?
The sea of Ibiza is wonderfully clear and full of life and it is one of the main reason why this island is so loved by tourists from all around the world.
During a holiday you should fully enjoy the beautiful rugged coast, the hidden shores and the crystal clear water. Even if you are not into activities that involve high speed, jumping or flying.
Here are 3 adrenaline water activities to do in Ibiza that take you under the sea.
Let's discover them.
1) Seabobbing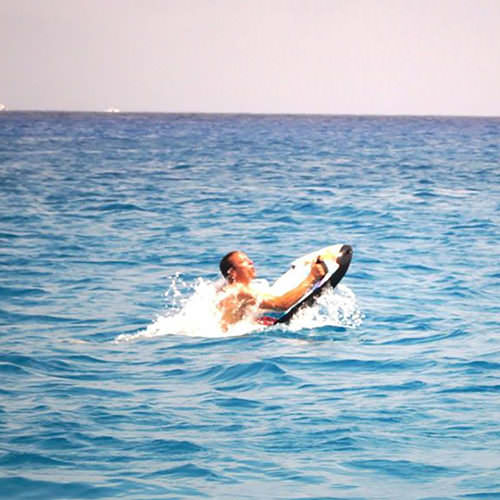 Seabobbing is one of those adrenaline water activities to do in Ibiza that you probably haven't tried yet. It's fantastic!
The seabob is a sort of scooter that works beneath the surface of the sea. All you have to do is grab it, use the controls and your weight to move it up and down, right and left.
It's easy to handle and it doesn't require long training.
Slipping on the sea at high or low speed, diving and swimming as fast as a dolphin, watching all the sea creatures around is such an unforgettable experience!
Seabobbing is fun just by itself, but it can also enrich your snorkeling, apnea or scuba diving activities.
2) Scuba Diving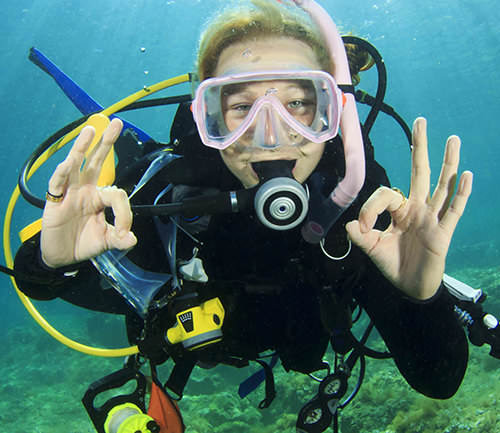 This is a classic!
Scuba diving is one of those activity that will never go out of fashion.
Nothing can compare the magnificence of gently floating under the sea, completely immersed, with meters of water above your head. You can discover the sea bottom, the caves, the reefs, watch the sea life and feel like you are part of it.
Scuba diving is not an easy or low cost sport. You need to be trained, you need a wetsuit, a tank and other stuff to enjoy it. However, in Ibiza there are companies that offers scuba diving experiences suitable for beginners, with trainers that will teach you how to properly breathe with tank and tube and all the safety precautions you should take.
3) Snorkeling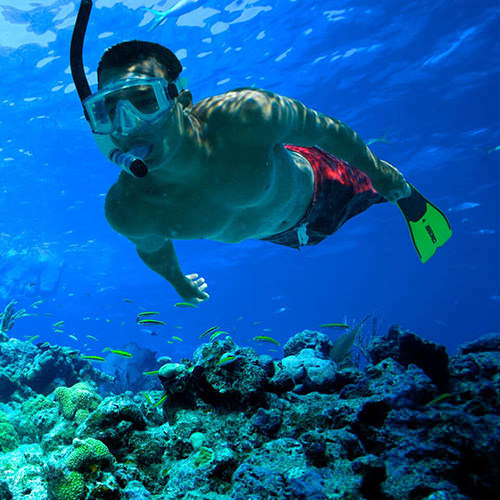 If swimming in the deep sea while breathing with a tank seems too much for you, snorkeling is a good alternative.
Way easier and cheaper than scuba diving, snorkeling is for sure one of the most popular activities to do in Ibiza.
All you need to do is just swim along the sea surface while looking down below you.
If you aren't a good swimmer and you are afraid of deep sea, you can wear a life jacket to help you floating. If you are braver you can just go deep underwater as long as you can hold your breath.
As you can see, snorkeling is perfect for everyone because no special skills or training are required.
The thing I like most about snorkeling is that everything happens gently and silently. So, why did I put it into my list of adrenaline activities to do in Ibiza? Well, because the contact with the underwater nature can be very intense. I know, it is not as thrilling as spinning on the sea with a jet ski but it can be touching and exciting.
In Ibiza you can easily find companies that organized snorkeling excursions in the best spots of the island!
4) Freediving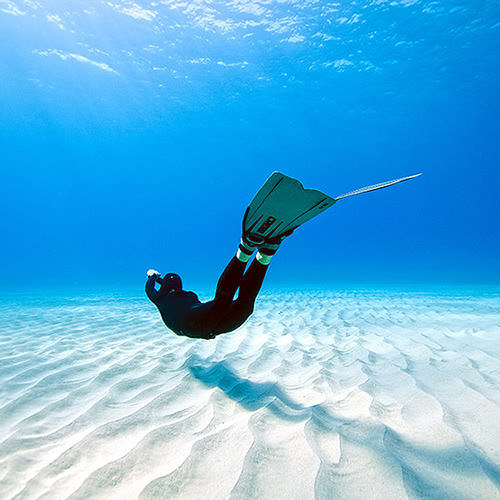 Freediving is like snorkeling but more thrilling because you go deeper, you stay underwater for longer and you don't have a tank with you.
In Ibiza you can choose freediving excursions for experts, courses for beginners that last a couple of days, or even simply short experiences to give you a taste of what freediving is.
The trainers will teach you everything you need to know about safety, breathing and breath-hold techniques, then they will take you to some lovely hidden cove, where the sea is calm, to let you try this fantastic experience of deep contact with the sea.
Have you ever tried any of these adrenaline water activities to do in Ibiza? Which one is you favorite?
Do you want to spend your holiday in Ibiza ?
Discover our accommodations in the Balearic Islands