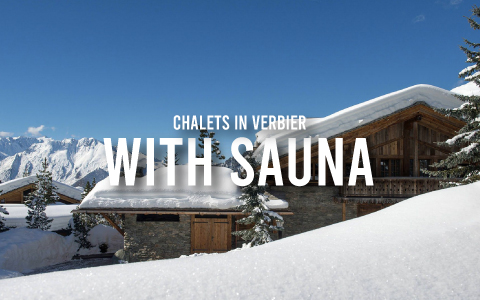 It's time to go skiing! And what could be better than staying in a chalet, surrounded by the Swiss mountains, and relaxing in the sauna after a day on the slopes? Here are the best chalets with sauna for rent in Verbier.
4 chalets with sauna in Verbier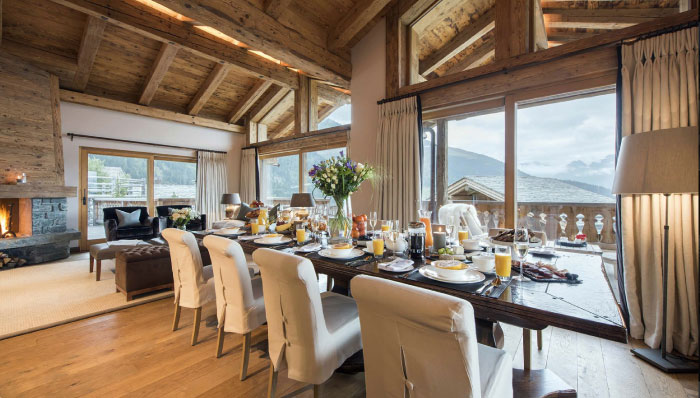 1) Sirocco
Bedrooms: 4
Bathrooms: 4
Sirocco is an outstanding chalet in the Sonalon area of Verbier. It was awarded in 2015, as World's Best New Chalet at the World Ski Awards.
This gorgeous property spreads over four floors, with plenty of outdoor space to relax in the warmer days. There is also a ski room with boot warmers. But the main feature of Sirocco chalet is the magnificent spa and entertainment zone located at the ground floor, which offers one of the most luxurious in-chalet spa experiences in the Alps.
Finally, its location ensures breathtaking views of the surrounding peaks and the valley below.
Find out more: https://www.my-rental-homes.com/en/property/verbier/sirocco

2) Chalet Delormes
Bedrooms: 7
Bathrooms: 7
Chalet Delormes is situated in the exclusive Le Hameau development, one of Verbier's most impressive locations. The chalet is surrounded by a tranquil garden, and is just 100m from the Le Rouge piste.
All the bedrooms in this lavish chalet have either en-suite or private shower/bathrooms. The property hosts a well-equipped ski room, a large terrace, beautiful furnishings, gorgeous textures, and minimalist, contemporary design.
The wellness area comprises an indoor hot tub, sauna, and rain showers to offer ultimate relaxation. You can also find your way out to the spacious sunny garden from this floor. As well as the spa, there is a TV and games room.
Find out more: https://www.my-rental-homes.com/en/property/verbier/chalet-delormes

3) Fleur de Lin
Bedrooms: 4
Bathrooms: 4
Among the best chalets with sauna for rent in Verbier is Fleur de Lin, located less than a 5-minute stroll from Medran and Place Centrale.
It has recently been completely renovated and features a chic alpine ambience with all the modern comforts. The aged wooden beams and flooring is combined seamlessly with the modern furnishing and fabrics characterized by natural tones, accented with bursts of green creating a cozy, relaxing space. From the balcony guests can enjoy stunning views of the Petit Combin and Mount Rogneux.
The apartment hosts a cozy sauna with a nice separate shower.
Find out more: https://www.my-rental-homes.com/en/property/verbier/fleur-de-lin

4) Makini
Bedrooms: 5
Bathrooms: 5
Chalet Makini is a stunning, luxury ski-in/ski-out alpine home which stands on the banks of a shimmering pond in the highly exclusive Hameau development.
Inside, contemporary furniture and art, glittering chandeliers, and sumptuous fabrics have been combined with lovely traditional features to create a sophisticated and enchanting home with a distinctive Swiss twist.
The chalet has two gorgeous living areas, with the main one focused around a grand stone fireplace that dates back to the 18th century. All bedrooms have luxury en-suite facilities. Wide balconies and terraces surround the chalet.
Chalet Makini includes one of Verbier's largest private spas. The spa is located a short walk from the main chalet and includes a beautiful indoor swimming pool, sauna, hammam, indoor hot tub, well-equipped gym, and extensive relaxation area.
Guest can also enjoy expert private massage, private chef, and a wide collection of wines from all over the world.
Find out more: https://www.my-rental-homes.com/en/property/verbier/makini
Are you planning to go to Switzerland?
Discover our accommodations in Verbier