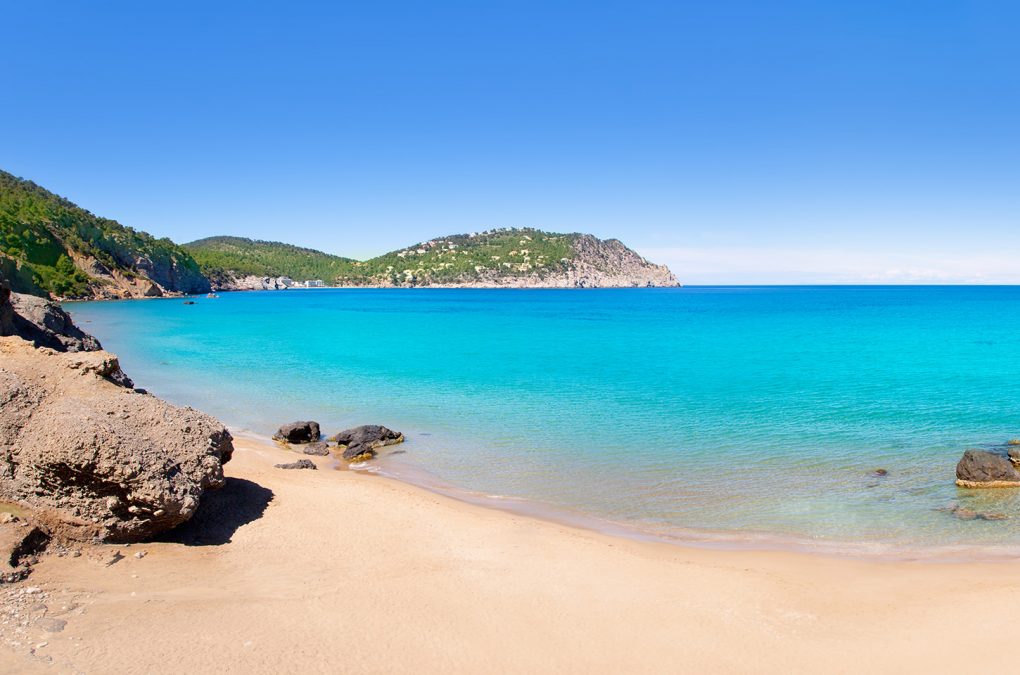 The white water of Agua Blanca , Ibiza
Many people told me several times about a beautiful beach, Agua Blanca, in the north-east of Ibiza. I have recently been there and I must say that it left me speechless.
Agua Blanca is a bay with a thin strip of dark sand in front of a sea with a very intense light blue color. Actually it is not a single beach but a sequence of small shores separated by cliffs.
The water is clear and the seabed is low, so swimming is quite easy. It's always windy, which is good because it makes easier to sun bathing, but sometimes it can be very strong . In fact, that's where the name 'Agua Blanca' exactly comes from! Agua Blanca means 'white water' and it refers to the foamy waves created by the wind.
The access to the beach is…adventurous! A stairway takes you from the toll parking at the top of the cliff down to the sea. While descending you can see the whole panorama, with Tagomago Island to the south and Punta Grossa to the north.
I must be sincere, there isn't much to do at Agua Blanca, but that's fantastic! You are surrounded by stunning nature, there are no boats covering your view and no urbanization, only a kiosk, a Chiringuito (but the food is not so good). All you have to do is enjoy what you see and relax!
Agua Blanca is the perfect place to escape the typical movida of Ibiza. I think this is why it is particularly appreciated also by residents. Despite this, the beach is never too crowded.
But there is a thing you must know. Agua Blanca is one of the most popular nudist beach of Ibiza! It doesn't mean that you have to take your swimsuit off (unless you want it), but if naked people make you feel uncomfortable, well, maybe this is not the right spot for you.
And now I want to give you a final advice. The day I went to Agua Blanca I noticed that some areas became shady early. I suggest you to arrive to the beach as soon as you can to choose the right place and enjoy the sun all day long. I'm sure you will like this beach!
Ibiza offers lovely beaches and lots of fun. Plan your holiday at the Balearic Island and choose one of our luxury apartments or villas there.
Do you want to spend your holiday in Ibiza ?
Discover our accommodations in the Balearic Islands