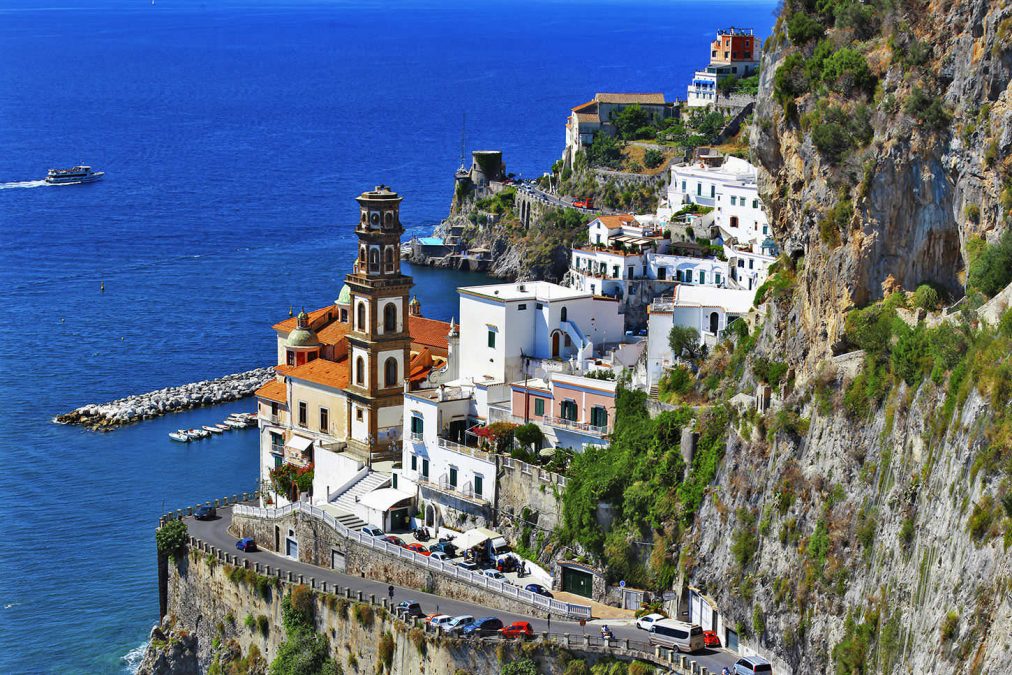 Amalfi Coast: Atrani and Torre dello Ziro
As I already told you before, the Amalfi Coast is an enchanting place to visit also during the low season: the mild temperatures and the no-tourist situation give you the possibility to truly enjoy what you see.
If you are coming to Amalfi, Atrani is a must-see.
Forget the car and wear your most comfortable shoes because this small fishermen's village is situated at 700 mt from Amalfi, hidden behind a rocky promontory and down a series of adventurous stairs.
The stairs, called "scalinette", are one of the peculiarities of Atrani.
Consider that when I say that Atrani is small I mean really small: it has a surface area of only 0.12 km2 and it is the smallest municipality of Italy!
In such a limited space, the few houses of the village seem to be built one on another, closed between the hills and the sea. The buildings are separated by narrow streets, courtyards, lemon crops and, of course, stairs. Wandering around you will find yourself walking in a magical atmosphere, discovering ancient churches, quiet piazzas and a blissful beach where the fishermen
leave their boat after the hard work.
Even if it takes you a very short time to visit the whole village, everything is so picturesque that you will easily understand why Atrani has been used as a set for movies and commercials. Winter doesn't change this magic! On the contrary, during Christmas time the whole village is illuminated by multicolor lights and fireworks shows that make you feel like you're in a sort of mediterranean fairytale.
But what about if Atrani is not enough for your excursion? I suggest you to visit Torre dello Ziro, the fortress that dominates both Atrani and Amalfi from the top of the Aureo Mount.
This ancient tower has no doors, isn't it curious? And its name, Ziro, seems to come from Siri, which has nothing to do with the intelligent personal assistant application developed by Apple, but it is referred to the name of the old tanks dug into the ground just near the tower. Of course, there is a long and rich story behind the fortress, a story of kings and queens, forbidden love and murders…but this is something I will tell you in another post!
So, Atrani is one of those hidden treasures of the Amalfi Coast that you can't miss to visit during your holidays in Italy.
Do you want to spend your holiday in Amalfi Coast ?
Discover our accommodations in Sorrento and Amalfi Coast