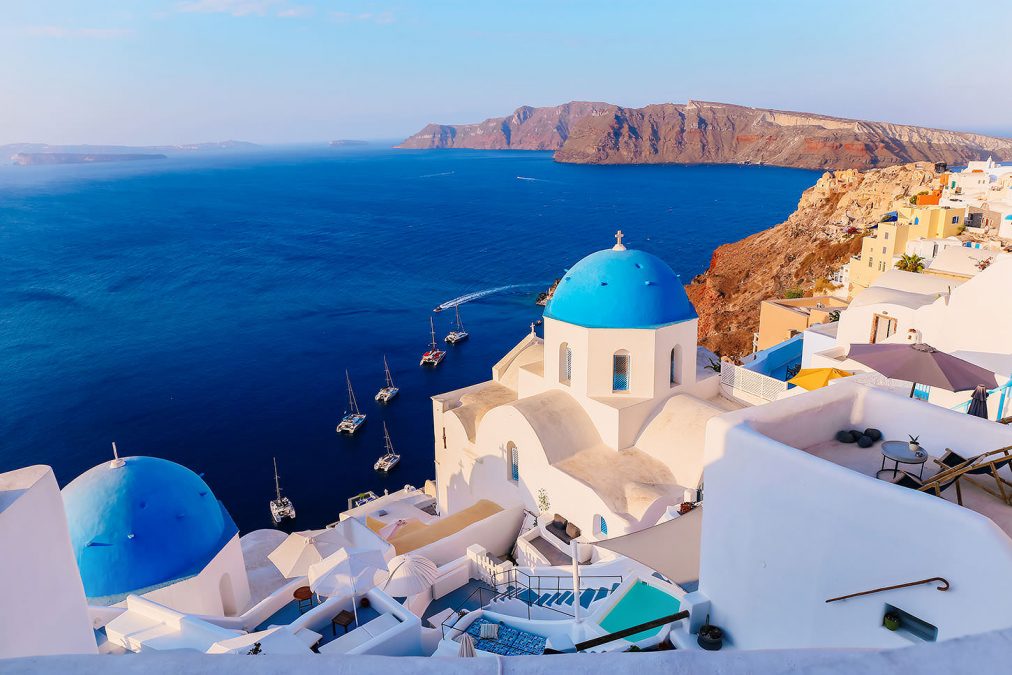 The Authentic Santorini, part 2: The villages on the Caldera
I've already talked about the beauty of the two inland villages of Pyrgos and Megalochori. But Santorini is famous most of all for its spectacular caldera, and the villages that overlook it are a must-see destination for your day trips.
Fira, the capital, Immerovigli, Firostefani and Oia are the most known, but the fact that they are visited by a lot of tourists hasn't wrecked their folkloristic charm.
Among all those villages, the one that amazed me most was Oia.
Besides the design of the typical architecture of the Greek island towns, I liked Oia because it mixes its picturesque side to a more worldly one. I found great to see luxury boutiques next to traditional shops or art galleries.There are also plenty of restaurants, cafe and tavernas. In particular, I had a great lunch and a great time at Ambrosia, which is one of the oldest and most famous restaurants of Santorini. Food was excellent and the staff was very nice and welcoming.
Outside the pedestrian area in the center the atmosphere of Oia changes completely and becomes quieter. It's easier to enjoy what's around. The Maritime Museum, the rests of the ancient Venetian fortress, the little port of Ammoudi and the beach of Armeni are unmissable spots.
As many other villages, Oia is situated on top of a cliff and the view on the caldera is one of the most spectacular of the entire island of Santorini. The best moment to enjoy the view is at sunset, especially from a terrace of a restaurant (like the one of Ambrosia) or from a boat. Actually, watching the sunset from the highest point of the village is considered something like a ceremony in Oia and even if the humidity in the air or some clouds may ruin the show it is something that is worth doing.
I found Oia and the other villages on the caldera undoubtedly more crowded than those in the mainland, but they are lovely place to visit and they give you the chance to discover a more authentic side of Santorini.
Do you want to spend your holiday in Santorini ?
Discover our accommodations in Santorini and other Greek islands