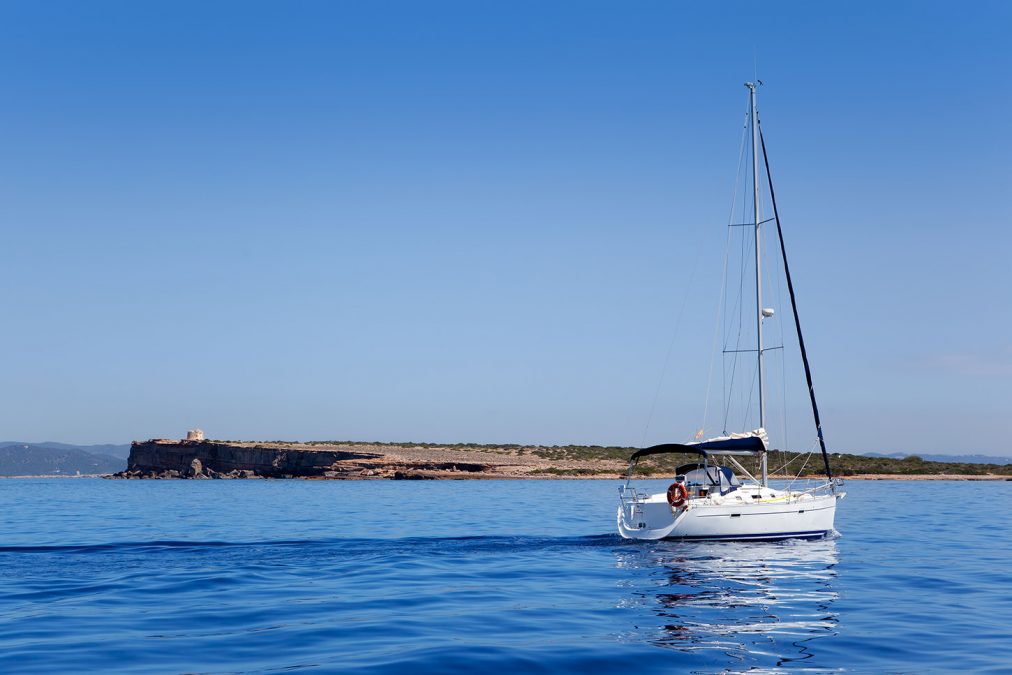 Do you want to explore Formentera? Choose a Boat Trip!
If you are on holiday in Ibiza you can not miss to take a boat trip.
I try to enjoy this adventure every time I can because, as I have already written in other articles, I love to go sailing. It gives the chance to see wonderful places from an uncommon position, to discover hidden details and sometimes to reach inaccessible places. In short, it's really a great experience!
Ibiza has a wide range of boat trips, with different itineraries and benefits and they are accessible to any budget. I'm sure you can find the one that suits you best.
I usually rent a boat and go to Formentera. The sea of Formentera is spectacular and by boat I can easily reach some of the most beautiful beaches of this island. Let me mention some of them.
Platja de Ses Illetes, for example, is a small nevertheless beautiful beach located within a natural park. The name means 'beach of the isles' and refers to the islets that emerge from the sea, in front of the beach.
The sand is white and it is always windy, which makes this spot particularly appreciated by surfers. It is a very popular beach, even among nudists.
The beach of  Es Pujols is made up of two semicircles of white sand, with some rocks and a breath-taking turquoise sea.
Cala En Baster is completely different. It's a wild place, enclosed by cliffs. There are not many tourist services and therefore it is perfect for those who love nature. The transparent seawater of Formentera is amazing there, but the rocky backdrop and the wind could make difficult to swim.
I have been for the first time to another popular beach of Formentera, that is Cala Saona. It's a tiny beach surrounded by a pine forest and enclosed between two red cliffs that make the turquoise color of the sea even more intense. Those colors were unbelievable! I love it.
Well, actually I love all these beaches of Formentera and the opportunity to reach them by boat is just the icing on the cake.
Moreover, during my boat trips I had the luck to taste the cuisine of many restaurants in Formentera. One of them particularly impressed me for the high quality of food. It's the Es Molì de Sal at Playa de Illetas. I suggest you to include in your holiday plan a stop at this restaurant to enjoy some good fresh fish.
And don't forget to book a boat trip, too!
The beaches of Formentera and Ibiza are waiting for you! For your holiday choose one of our luxury apartments or villas.
Do you want to spend your holiday in Balearic Island ?
Discover our accommodations in Ibiza