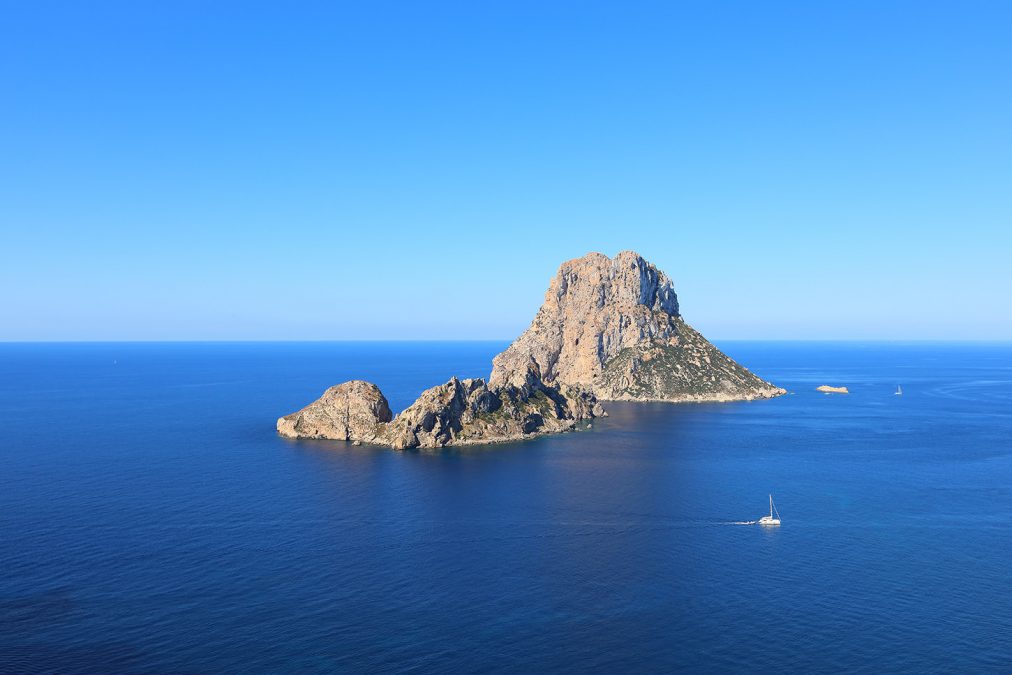 Cala d'Hort and the Legends of Es Vedra
Ibiza has long been a popular sun and sand destination thanks to its many beautiful beaches. There's an impressive total of twelve Blue Flag beaches on the island including this one, Cala d'Hort , located on its western coast. Its soft golden sand attracts families, couples and friends, young and old, but this is not the only reason why Cala d'Hort is such a popular and magical place. The fact that this is an unspoilt area, protected as a nature reserve adds to its popularity as does its quaint size, and then there's the mysterious island of Es Vedra, jutting out from the sea 1.5 miles (2.5 kms) off the coast.
During the summer months Cala d'Hort is often packed with visitors so get here early for a good parking spot and, of course, for a good spot on the beach. You'll want to stay here all day and enjoy the amazing sunsets as the sun slowly dips down into the sea.
Although less developed than many of Ibiza's other beaches there are still amenities here including restaurants, a designer beach boutique (just in case you forgot your bikini!) and there are lifeguards on duty making this a safe beach for families with younger kids. And, kids and adults alike love listening to the various myths and legends of the mysterious Es Vedra island.
Whether any of the tales are true remains to be seen, but you can make your own mind up! Perhaps if you bring binoculars with you, you might catch a glimpse of the sirens and sea-nymphs who supposedly tried to lure Odysseus from his ship in Homer's Odyssey. Or, you could see the legendary Giant of Es Vedra who was debilitated by two brothers who travelled to the island in search of a cure for their sick father. More recently the island has even been the focus of UFO sightings with many different people claiming to have seen mysterious lights above the island. Some people even believe that there's a secret UFO base under the sea and that the island of Es Vedra is used as a navigation beacon.
Whatever you think yourself, come and spend some time on one of Ibiza's most beautiful beaches and maybe you'll go home believing one or two of the legends surrounding its offshore island.
Do you want to spend your holiday in Ibiza ?
Discover our accommodations in the Balearic Islands