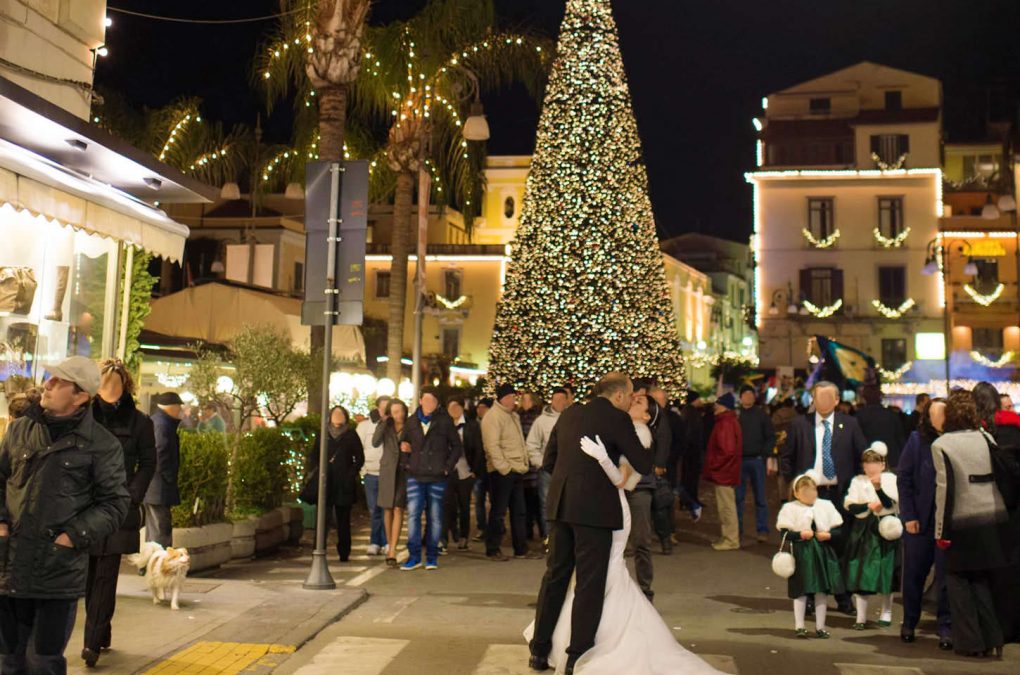 Christmas in Sorrento
Sorrento, I do love this beautiful town where I live, situated at south of Naples. I love my town for its sea, the sunny weather, the food, the landscapes and the friendliness of the residents.  I wish to spend a few words about Christmas time, it is a great experience that everybody should live at least once in their lifetime, since one can enjoy a lot of events in that period and I must add that the weather is usually mild in that season too.
In fact it is full of tourists at Christmas time. There are beautiful decorations and lights everywhere, beginning from the big Christmas tree that you will find in the town centre, in Piazza Tasso.
Then there are the typical narrow alleys (with their shops and handicraft products), which are even more charming during that period, with all those Christmas lights and decorations. In short, I can guarantee that you will breathe really a special atmosphere.
However, apart from all that I already described above, there are also so many other special events which are well organized during that period. A lot of exhibitions on the local craft with original wood products (for example), or based on Nativity. By the way I wish to spend few words regarding that, as you can not miss the typical Neapolitan Nativity scenes, that are really magnificent!
Some of them are inspired by the classic 18th century models, with wonderful statuettes made of wood, or clay, or other materials. A word apart deserves a live Nativity scene, one of the sorrentine Christmas wonders, with settings and people wearing costumes of that era.
Besides that, there are also so many music events that are enjoyable, such as several Christmas concerts for instance.
Now I'm just trying to transmit you my sensations and to share with you how is my Christmas in Sorrento but finally I can only suggest you to experience what I already usually live.
Do you want to spend your holiday in Sorrento Coast?
Discover our accommodations in Sorrento and Amalfi Coast