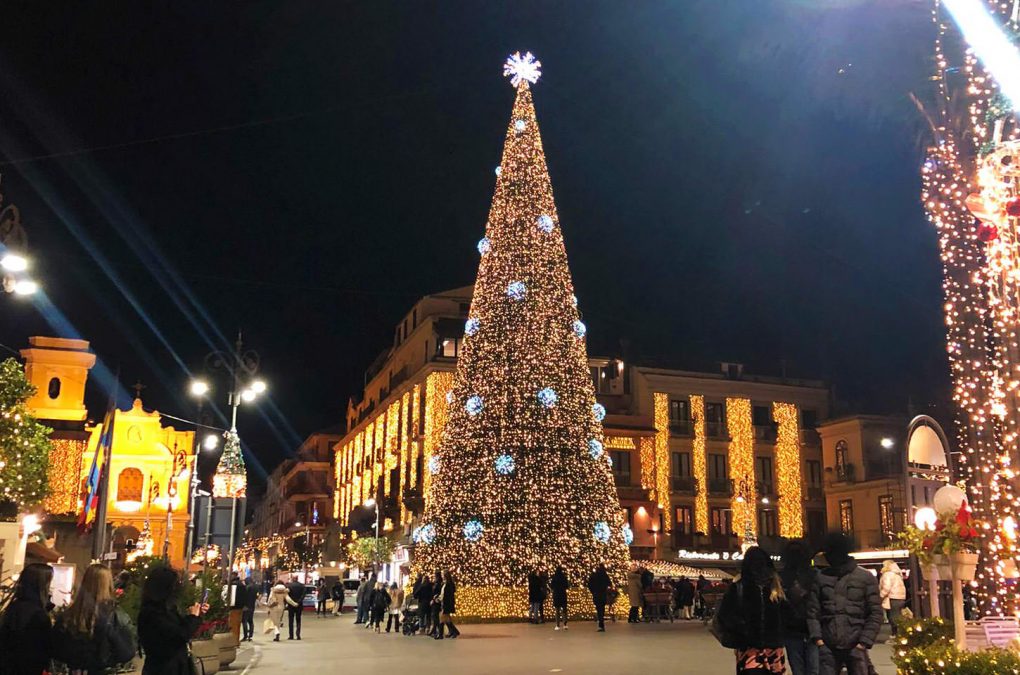 Christmas time in Sorrento. Events, Presepi and Struffoli
I know that many think of Sorrento only as a destination for summer holidays, but thanks to the mild climate it is an enchanting town even at Christmas.
From the end of November buildings and streets of Sorrento are decorated with plenty of wonderful lights and ornaments. All the little shops of artisans are decorated too and their shop windows showcase beautiful presents. Moreover, every year a large Christmas tree is placed in the central Piazza Tasso, and its lighting is an event for all inhabitants and tourists.
In other words, the whole center of Sorrento is transformed into a magical world of colors and it is impossible not to feel the festive atmosphere. I love to spend Sunday's afternoon walking around with my family, enjoying one the the most scenographic moment of the year.
Another thing that makes Christmas in Sorrento special is discovering all the Presepi in town.
Presepi are wonderful reproductions of the Nativity Scene. Many of them are made by expert artisans that creates by hand beautiful sets and figures.
Some Presepi are inspired by the classic models of the 18th century and reproduce entire villages. They can be huge! Some of them are even automated, with moving figures, real water from fountains, background light that recall day and night, and even falling rain. I could spend hours starring at these pieces of art, discovering all the smallest details!
In Sorrento there is also a living Presepe, whit real people wearing costumes and a set that reproduces the Native Stable.
Another good thing about Christmas in Sorrento is enjoying some foods that are available only during this period, such as Struffoli.
Struffoli is a typical dessert of Naples. It is made of small balls of fried pastry, covered with a lot of honey, small pieces of candied fruits and tiny colored sugar decorations.
Besides being delicious, there is another reason why Struffoli are very popular. People say they bring good luck and those who eat them on Christmas are supposed to earn more money during the coming year. Not bad uh?
Are you going to come to Sorrento for Christmas? Choose one of our gorgeous villas or apartments.
Do you want to spend your holiday in Sorrento Coast during Christmas?
Discover our accommodations in Sorrento and Amalfi Coast