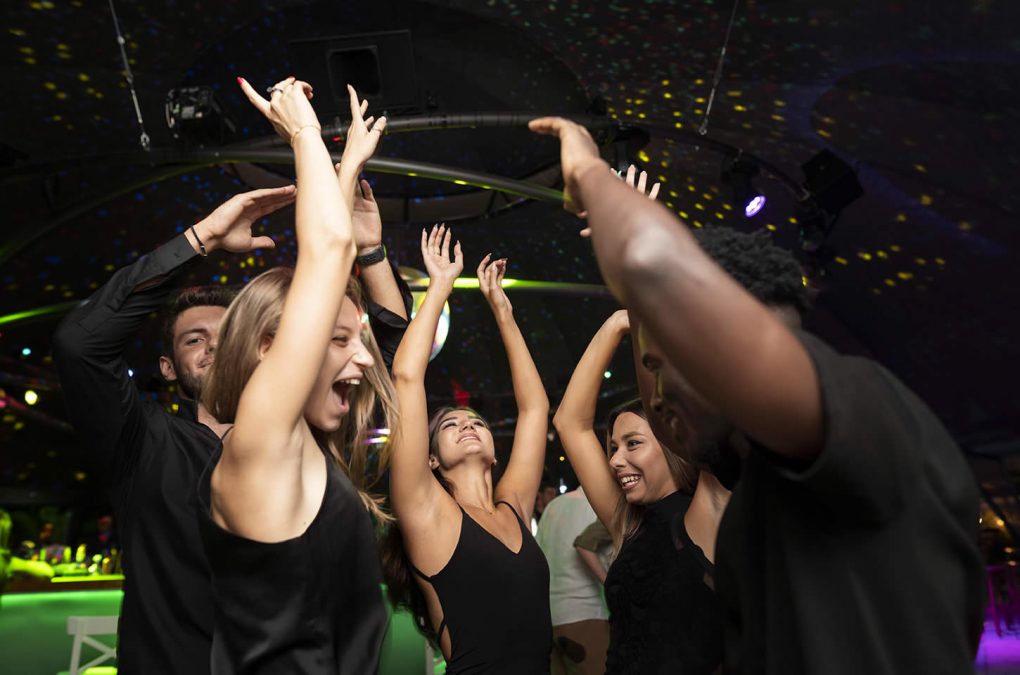 Clubs in Ibiza : 4 Opening Parties – May 2018
It's time for opening parties in Ibiza! After the long winter break finally the island is going to give us a hint about the next summer 2018.
From May, old clubs reopen their doors and new clubs start their own adventure. Moreover, each club often offers more opening parties to honor all the events they set up for their season.
I went over the online calendars with a fine tooth comb and I finally chose 4 unmissable opening parties in Ibiza.
Here they are.

AMNESIA OPENING PARTY
The opening party for the Ibiza's most iconic nightclub will take place on May 12th.
Amnesia started its activity back in the 70s and reached popularity during the 90s. But did you know that its building was built at the end of the 18th century? Doesn't it sound great to dance in such a historic place?
This year Amnesia schedules many events. We already know some of them, but others are completely new. I can't wait to find out what they have prepared for the 44th year of activity.
Regarding its opening party, Amnesia offers two entertainment areas, the terrace and the club room, and hosts DJs like Luciano, Emanuel Satie, Luca Donzelli, DJ EZ, Hannah WantsDisciples, Caal, Les Schmitz.
Tickets cost € 30.00.

PACHA OPENING PARTY
Pacha has already kicked off its season on May 4th, but it scheduled a series of opening parties that will end on Saturday May 19th. These parties will host DJs like Seth Troxler, Dixon, Fatboy Slim, Solomun.
This nightclub is incredible. With its 5 different areas it can make anyone happy.
Do you want to dance to the rhythm of the best house music? Go to the Main Room.
Are you looking for something more refined? The Funky Room is the right place.
Do you want to relax? The Terrace with its lounge music is perfect.
Do you want to try new things? Enjoy the Global Room.
Another date to remind is May 30th, with the premiere of the Cocoon party at Pacha (no longer at Amnesia).
The price of tickets depends on the event you want to attend to.
HI IBIZA
Rising from the ashes of the historic Space club, Hi Ibiza is preparing its opening party on May 26th, hosting Black Coffee, one of the biggest stars of the global electronic music scene.
I read that last year the club opened its season with a party that lasted 16 hours, during which 17 djs played without any pause! We will see what they have prepared this year…
This "new" club replaced Space without causing regrets. It also won good reviews from the clubbers.
We can say that it is one of the best clubs in Ibiza, and it's worth a visit, especially if you like electronic music.
Tickets for the opening party for Hi Ibiza cost € 50.00.
EDEN
Founded in 1999 and refurbished in 2013, Eden is the club for those who love techno, house and electronic music.
The opening party for Eden is on Wednesday May 23rd. It will be all about techno music by Terminal 4.
Eden defines itself as one of the greatest clubs in Ibiza, but I think it has encountered some difficulties during the last few years, sometimes collecting not-so-positive reviews.
I decided to include it in this short list of unmissable opening parties because I'm curious to know if the management will be able to confirm the highest clubbers' expectations or not. We'll see…
Do you want to spend your holiday in Ibiza ?
Discover our accommodations in the Balearic Islands