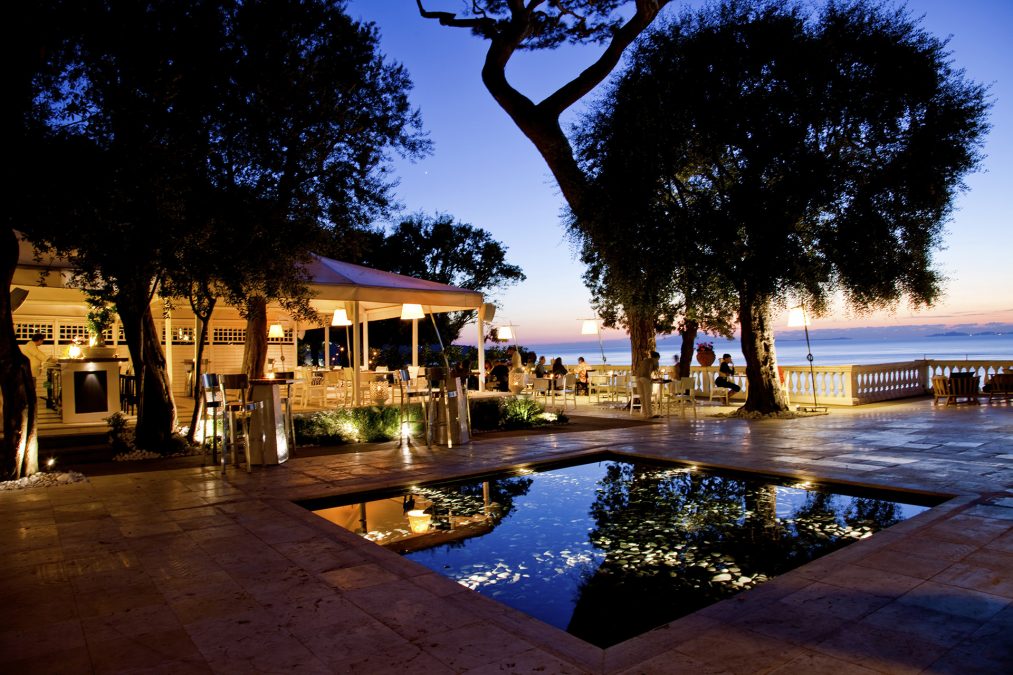 Coku Restaurant Sorrento
If you visit the Sorrento coast, you cannot miss the "Coku" restaurant and cocktail bar.
A wonderful place located on the terrace of a historical hotel in Sorrento (the Grand Hotel Cocumella) from which you will enjoy a unique view of the Bay of Naples.
Not only this, you will have the opportunity to taste a very original cuisine, that I have personally experienced, a real innovation, a mix of Japanese  and Italian cuisine, immersed in an intimate atmosphere.
The "Coku" has been the very first restaurant in the Sorrento Coast to launch this exclusive kind of cuisine. It is impossible that you find other similar restaurants in this region, without mentioning the rest of Italy, and I am not talking only of food, but also, if not mainly, of the unique view that you can find only here. Therefore I can say that good food, amazing view, along with a very friendly and professional staff make a perfect combination, considering that it is not easy to find all these components together in the same place.
At the "Coku" restaurant, work both a Japanese and an Italian chef, who mix their respective knowledge with the result of a very special and original cuisine, a perfect mix of Italian and  Japanese.
Their menu offers a wide choice of fish or meat, both raw and cooked, without considering the variety of vegetables prepared in the most original ways.
Furthermore you can watch the Chefs cooking  at sight, which is rare to find.
During the summer nights, I love usually start with an aperitif enjoying a fantastic sunset on the sea and then continue with a romantic candle light dinner with a warm music in the background.
Finally I wish to tell you about the theme nights that they organize from time to time in summer, which are based on a particular kind of food, or music, enriched by the participation of various special artists.
I hope I was able to transmit the idea of this special place but rather than my words I can only recommend to visit this place and live once in a lifetime the "Coku" experience, you will not regret it.
Do you want to spend your holiday in Sorrento Coast?
Discover our accommodations in Sorrento and Amalfi Coast