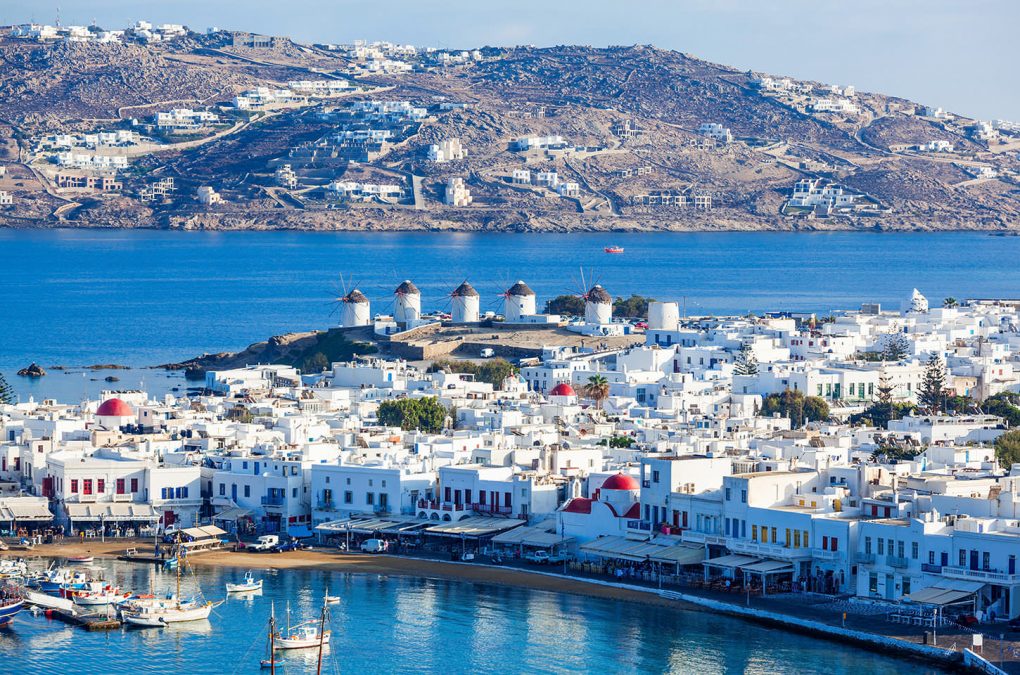 Best Part of a Trip To Mykonos During Winter
Spending some time in Mykonos during winter can be a lovely experience. I know, the Cyclades islands recall sunny hot summer days, great beaches and sea views. However, winter can surprise you. I'm not saying to plan an entire holiday in Mykonos in November or December, but it can be a good destination for a weekend.
I think that wintertime traveling to Mykonos is actually becoming a trend, despite the fact that weather isn't suitable for outdoor activities and many tourist facilities are closed. How is it possible?
Well, first of all, the landscapes are still gorgeous even with clouds and rains. Moreover, Mykonos has its own cultural and historical heritage that summer time tourists sometimes forget to discover. Winter is a good moment to focus your attention on this less popular side of the island, with the benefit that all the museums, sites or natural attractions are more enjoyable without the typical summer crowd.
So, let's see what to do in Mykonos during winter.
MYKONOS PARTIES DURING WINTER
Yes, there are parties in winter too. People who live permanently on Mykonos wants to have fun too!
Of course, the winter parties are less sparkling than the summer ones. You won't see VIPs or listen to international DJs, nor you will be surrounded by hundreds of foreign tourists.
These parties are for residents and they host great local bands or DJs. They usually take place only on weekends, between Thursday evening and Sunday night.
MUSEUMS IN MYKONOS
Visiting the Aegean Maritime Museum, Lena's House and the Archeological Museum of Mykonos are a great idea to spend your time during your winter holidays on the island.
All of them are located in the Town of Mykonos.
The Aegean Maritime Museum is dedicated to the Greek maritime tradition throughout history. It's small but perfect if you are interested in navigation, scale models of boats and artifacts.
The ticket costs about 4 euro and the visit takes about 30 minutes.
Lena's House is close to the Aegean Maritime Museum but it is completely different.
It is an authentic 19th century middle-class Mykonian residence, which name comes from the last owner, Lena Skrivanou.
This residence shows the the traditional internal arrangement of space, with a living room and two bedrooms. All the furniture are the original ones. It's lovely!
Visiting Lena's House is like taking a leap into the past of Mykonos.
The Archeological Museum of Mykonos hosts various collections of ancient finds, like vessels, goldsmith artifacts, marble pieces and ceramics, ranging from the prehistoric to the late Hellenistic period.
The highlight is certainly the large vase with decorations telling the story of the Trojan horse.
Sometimes this little museum hosts temporary exhibitions.
RELIGIOUS BUILDINGS IN MYKONOS
Some of those beautiful white houses you usually see on postcards of Mykonos are still reachable during winter, since they are religious buildings.
In the Chora is the Paraportiani Church, the most photographed church on the island. Actually it isn't a single church but 5, which construction took about 200 years, from mid 1400s to early 1600s.
Its raw architecture and the bright color make it an unmissable landmark to visit.
Another stunning religious building is the Panagia Tourliani Monastery, in the area of Ano Mera, not very close to the Chora.
Outside it looks as a white, solid but simple building. Inside, the wooden altar screen with all its decorations depicting New Testament scenes and the carved figures of the Apostles will surprise you.
HIKES AND DRIVES AROUND MYKONOS
If the weather is good enough, you can take some hikes or drives around the island even during winter.
The smaller towns will give you the chance to discover the most authentic atmosphere and lifestyle of Mykonos.
Moreover, beaches, windmills and panoramic spots may fascinates you also with stormy sea and cloudy sky. In fact, the best thing of traveling to Mykonos in winter is seeing the most popolar spots under a different light.
You can also take some time to go off the island, to visit the UNESCO World Heritage Site of Delos.
The Island of Delos is one of the most important archaeological sites in the whole Aegean.
I really don't know if during winter there are less boats that takes you from Mykonos Town to Delos. However, once there, walking through the ancient ruins is an amazing experience.
There is no other island on Earth that houses a similar number of monumental antiquities from the archaic, classical and Hellenistic periods. Delos is really a special place.
As you can see, Mykonos in winter has much to offer. And I have not even talked about the possibility of enjoying the local cuisine!
I'm sure you will be having a good time there.
Do you want to spend your holiday in Mykonos ?
Discover our accommodations in Mykonos and other Greek islands