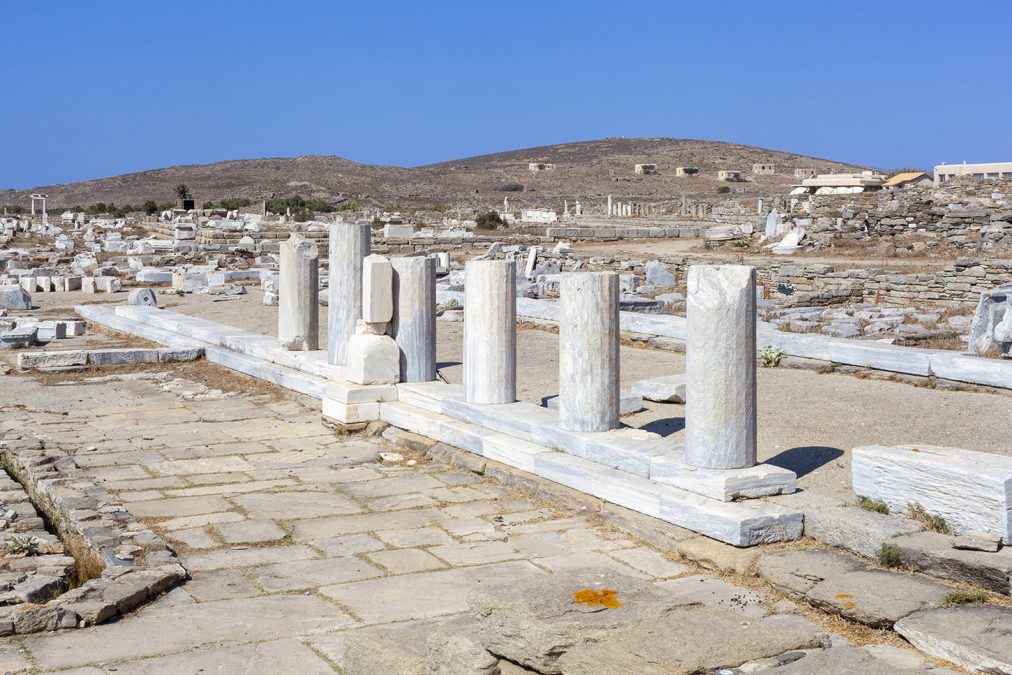 Visit to the island of Delos
If you go to Mykonos, you cannot avoid to visit the island of Delos (unless you are not interested at all to culture and history).
This island is part of the Cyclades, just in front of Mykonos from which it can be easily reached by boat. The island is practically uninhabited and is a huge archaeological site that attracts tourists and archeology enthusiasts from all over the world. It is from 1990 in the list of UNESCO World Heritage Sites and it is 3.4 sq.km. large.
The reason why the island is uninhabited depends actually, on a precise reason: the ban on overnight accommodation is in fact tied to the sacredness of the place, that modern governments have wanted to preserve.
Delos, from the administrative point of view is included in the town of Mykonos. Archaeological findings have shown that the island was inhabited since 3000 BC and according to Greek mythology, the God Apollo was born on this tiny island in the Cyclades archipelago.
In fact, during the classic era, Apollo's sanctuary, whose ruins are situated in the north east, attracted pilgrims from all over Greece.
Furthermore Delos was, for a long period, a prosperous trading port too.
Starting from the second half of the nineteenth century began the systematic archaeological excavations on the island that still continue. The island keeps traces of the succeeding civilizations in the Aegean world, starting from the 3rd millennium B.C. to the early Christian era.
The archaeological site is exceptionally extensive and rich and conveys the image of a great cosmopolitan Mediterranean port.
Throughout the island you will find so many findings such as temples and monuments dedicated to the Gods, as well as many homes of the Hellenistic and Roman era enriched with mosaic decorated floors.
Besides all that, there is the museum which houses findings from the excavations on the island.
So if you love history and you are not looking only for fun, beautiful sea, or sun bathing, but also for cultural enrichments you cannot miss it, considering that this masterpiece is really at hand from Mykonos!
Do you want to spend your holiday in Mykonos ?
Discover our accommodations in Mykonos and other Greek islands