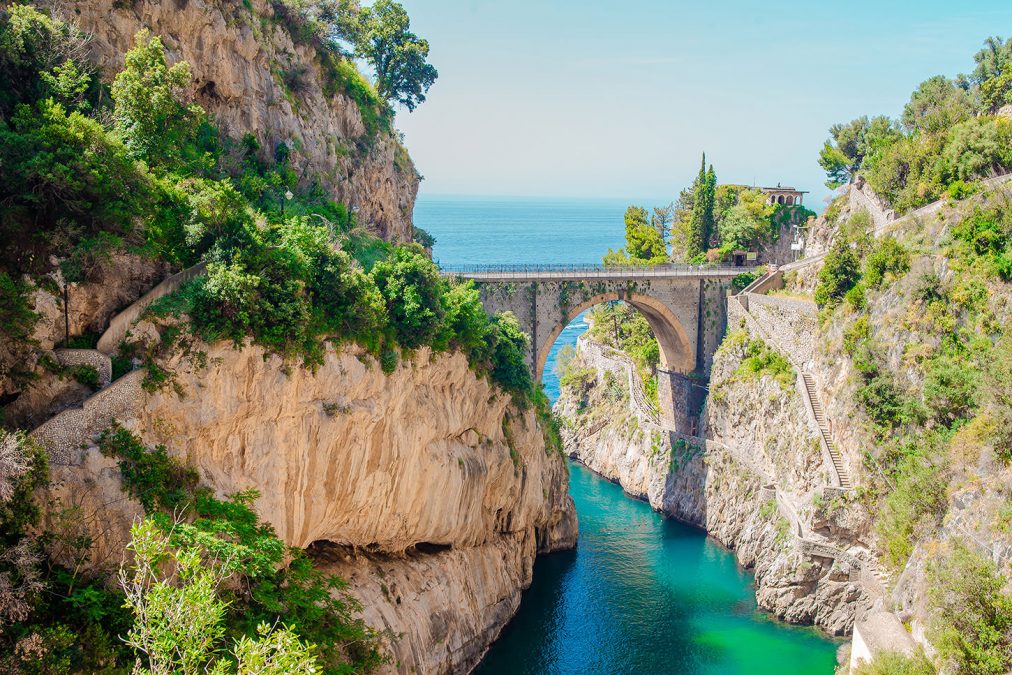 Hidden Treasures of the Amalfi Coast – Furore
If you're planning to come to Italy for your Christmas Holiday and you don't know if it is worthy to visit the Amalfi Coast during winter, believe me when I say that there are plenty of wonderful things to see even in the low season and you will not be disappointed.
Weather is still fine most of the time, temperature is never too cold and, think about it, winter has a great advantage: no people around.
You don't have to face crowded streets or wait you turn to take a picture of the places you dreamt about. In winter the cities are yours and you could really experience the most authentic Italian life-style.
But besides the most popular destinations, the Amalfi Coast has some hidden treasures that you cannot miss.
One is Furore.
Situated at less then 10 km from Amalfi, this village is surrounded by a special atmosphere which is completely different from what you may expect by its name. Indeed, Furore can be translated in 'Fury', but the village is quite and relaxing and the scenario brings you immediately out of the time.
When you drive to Furore on the panoramic road SS360 you have to prepare yourself to see a breath-taking view of scattered single houses clung to a mountainside that drops down into the clear blue sea, with vineyards all around.
You will easily understand why Furore is part of the Unesco heritage and it is officially one of the most beautiful villages of Italy. And it is not only for the view!
In Furore there is a long stairway that takes you down, close to the sea, where you find the most stunning part of the town.
The sea water goes through 2 steep cliffs connected by a 98ft high bridge, forming a small narrow fiord that hides a tiny beach surrounded by the houses of an old fishermen's village.
It's very hard to describe in simple words the magic of such a place in which the great Italian director Rossellini and the actress Anna Magnani lived their passionate love.
But if this "Dolce Vita" feeling is not enough to convince you to come to Furore, I have another surprise for you: this little town is a open-air art gallery with paintings and frescos on the walls of most of the houses and buildings around!
So, as you can see, Furore is truly an hidden treasure of the Amalfi Coast and you cannot miss to visit it during your trip.
Do you want to spend your holiday in Amalfi Coast ?
Discover our accommodations in Sorrento and Amalfi Coast