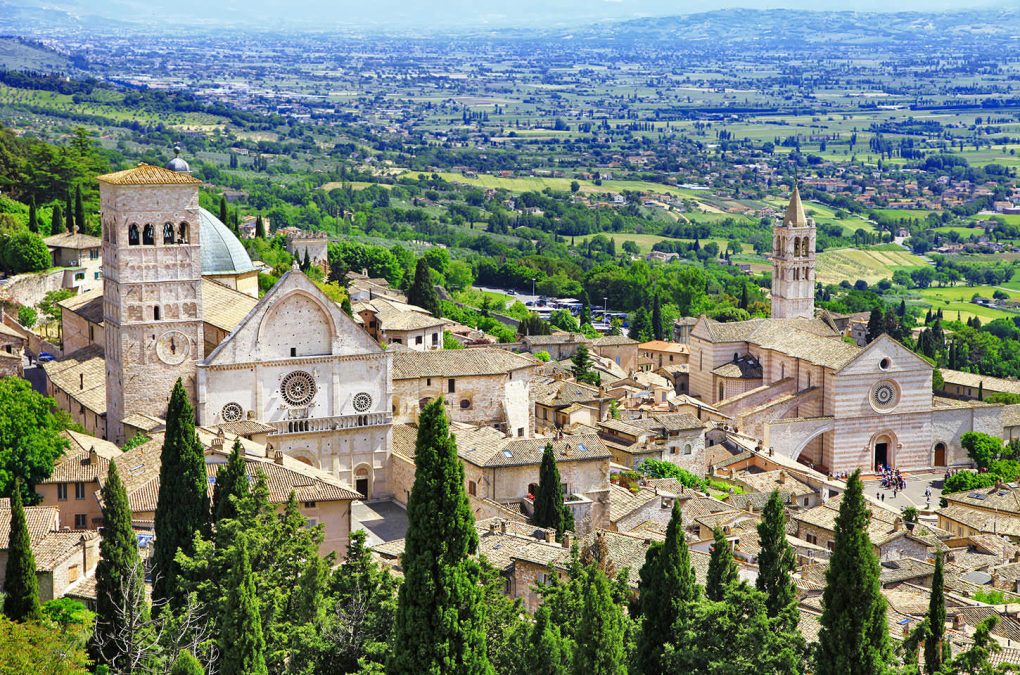 Holidays in Umbria, the green heart of Italy
When I was younger I lived in Tuscany. In particular, I lived in Montepulciano.
Tuscany is a fantastic region. For many foreigners it represents the typical Italian landscape: rolling green hills, olive trees, vineyards and medieval villages.
Umbria can be considered as the little sister of Tuscany. I don't mean that is less interesting or less beautiful. It is just less popular among tourists.
But Umbria is unique.
Why Chose Umbria for Your Holidays
1)  Nature
Umbria is a tiny mountain region in the center of Italy. It's the green heart f the country.
It may looks a bit like Tuscany, but it is more savage, in my opinion.
It has a wide variety of landscapes: hills and broad, fertile valleys, high mountains, fast-flowing rivers, lakes and secluded medieval hamlets that dominate their surroundings.
This wild nature is perfect for those who are looking for outdoor adventures. For example, the Mount Sibillini are for trekking.
Umbria has no coastline but it has beaches! The region has several lakes and the Lake Trasimeno is the largest one.
At Lake Trasimeno you can go sailing, rent a sun-bed and just relax, or visit some of the lovely villages along its coastline.
2) Art & Culture
Cities like Perugia and Assisi have plenty of beautiful things to see. The medieval architecture of their buildings, churches, cathedrals, but also art museums.
The Orvieto Cathedral is a must-see building. It is perched at the top of a cliff from which you can have an unforgettable view on the countryside.
In many of Umbria's old towns you can visit the remains of Etruscan and Roman settlements, like the Roman House in Spoleto.
Umbria is famous also for the pilgrimage to Assisi. Every year thousands of visitors follow the route walking to Assisi, following in the footsteps of St Francis.
During a holidays in Umbria, people can enjoy several festivals and markets.
One of the most popular festival is the Umbria Jazz, dedicated to Jazz music. Another one is the Spoleto's Two Worlds Festival, dedicated to opera, classical music, theatrical and dance performances.
3) Food
Umbria is the perfect destination for foodies.
In particular, Norcia is one of Italy's finest gastronomic spot. Ham, black or white truffles, lentils, wild boar, but also trout and mountain cheeses are just a few of the main products.
Wine is also great. Two of the most popular are the Montefalco Sagrantino and the Red Torgiano,
CONCLUSION
If you are planning your holidays in Umbria, I'm sure you will love it.
It's a region with so much to give! You can spend your days enjoying trekking paths in the mountains, cultural day trips, gastronomic tours, spiritual retirements, or chilling out on the beach.
It is a perfect destination for couples, families with children but also for groups of friends.
Everyone can live a lovely holidays.
Do you want to spend your holiday in italy ?
Discover our accommodations in Tuscany