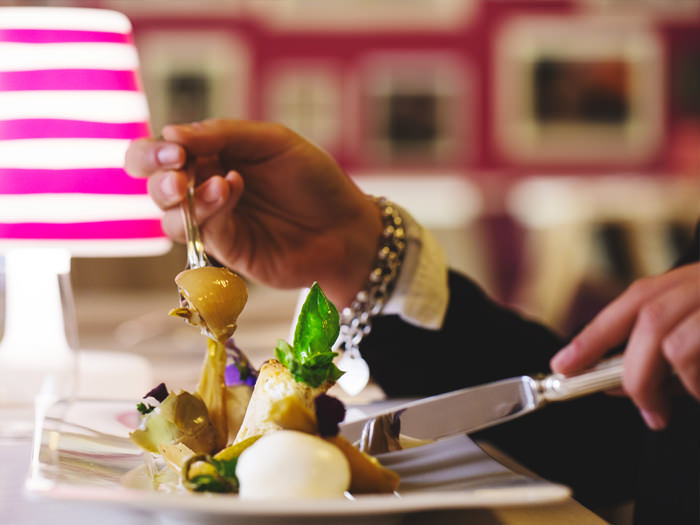 Restaurant Il Buco Sorrento
Sorrento is a very popular touristic destination from years, thanks to its marvelous sea, outstanding views that you can enjoy from there, without mentioning the renowned friendliness and sense of hospitality of the residents and the last but not the least, it is known for its food and the delicious Mediterranean cuisine that you can taste over there.  For all these reasons the visitors are constantly increasing during the whole year, in winter too.
Since I use to live in Sorrento from years, I know well many restaurants and I would suggest "Il Buco" in particular, a "1 Michelin star" restaurant, which stands out for the food, as well as for the friendly hospitality and competence of its Chef Giuseppe (Peppe) Aversa, that is a friend of mine too. I highly recommend this restaurant if you are in Sorrento, even during the forthcoming Christmas holidays, since they will be open until the 30th December.
It often happens that I have dinner here with my family and I am always satisfied! The place is gorgeous, especially the top floor is a breathtaking design! Even the dining room downstairs is very pretty!  Needless to say that you will find air conditioning here. About the dishes, I think there is little to comment, they are simply phenomenal, the same Chef Peppe Aversa is usual to introduce you each course. The outdoor area in summer is very pleasant, the tables that follow one another along the famous road that leads to the ancient port of Sorrento, are prepared to be small, intimate spheres of exciting evenings.
Each table has its heat, its aim and its expression… They are perfect for a romantic dinner and good conversation.
The interior room is cozy and welcoming. Any dish is good, well presented and served with professionalism and there is a great choice of wines as well, since you can find there a particularly interesting wine list.
You will discover a sophisticated and elegant ambience, but mainly, you will find in this place, the typical tastes and flavors of the local tradition, reworked to create exciting new experiences for the palate.
A last suggestion, it is advisable to book in advance.
Do you want to spend your holiday in Sorrento Coast?
Discover our accommodations in Sorrento and Amalfi Coast