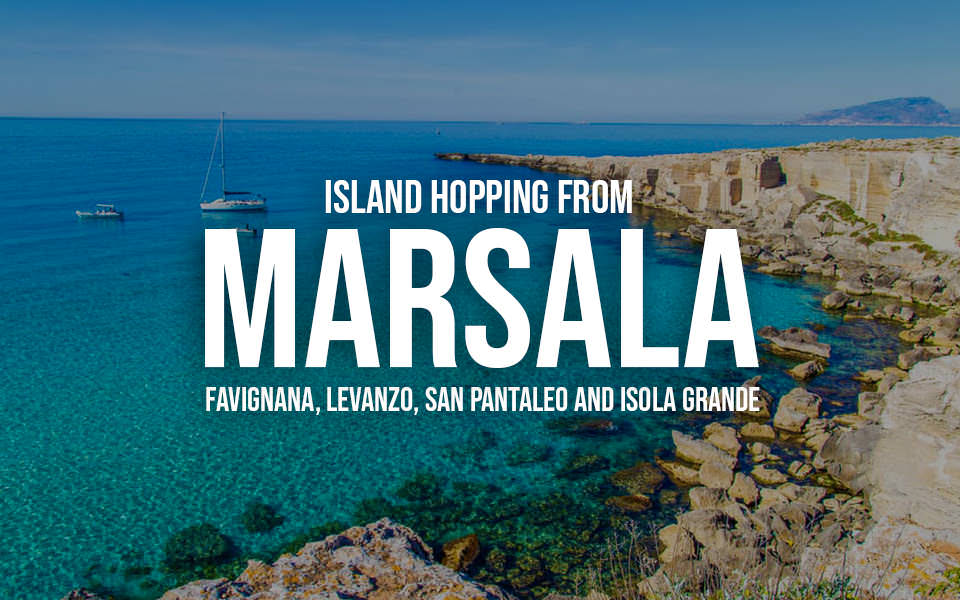 Island hopping from Marsala
Island hopping from Marsala is a good way to discover the fascinating nature of the Mediterranean Sea.
I've already written about Marsala, a lovely town located on the western coast of Sicily, the biggest Italian island.
The town is still out of the most touristy routes and this is good, especially if you're looking for places that are authentic.
Marsala is famous above all for its fortified wine, called Marsala. The town has historical sites, gorgeous beaches, high quality restaurants and bars and of course a bunch of islands that are close to the coast.
Let's discover them.
Favignana Island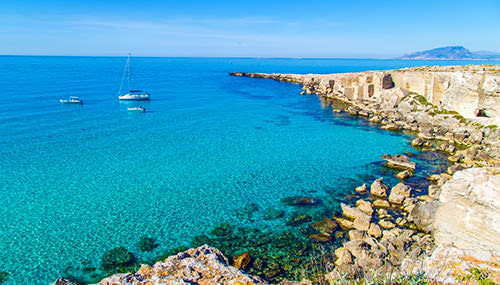 The first destination of your island hopping from Marsala is definitely Favignana.
It is the largest of the Aegadian Islands and is also called La Farfalla, the butterfly, because of its shape. It is 15km off the coast of Trapani.
Favignana is mainly known for the crystal clear water, the relaxing atmosphere, the various caves and scenic rock formations and the beautiful beaches, such as Cala Rossa.
The main town on the island in also called Favignana. The Fort of Santa Caterina, built by the Arabs, is one of the main attractions along with Palazzo Florio.
The best way to enjoy Favignana is surely by boat. If you love snorkeling or scuba diving, the island has plenty of great spots.
Isle of Levanzo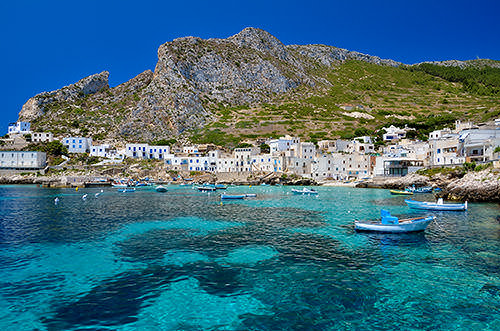 Island hopping from Marsala should include Levanzo.
Levanzo is north of Favignana and it is the smallest of the Aegadian Islands. Less than 500 people live there!
As you can immagine, Levanzo is a heap of beauty. The main village, the beaches and every corner of this island is able to make you feel like you're on another planet, where life is still simple and slow.
Levanzo is famous for the Genovese Caves, decorated with prehistoric paintings, and the Capo Grosso Lighthouse.
Island of San Pantaleo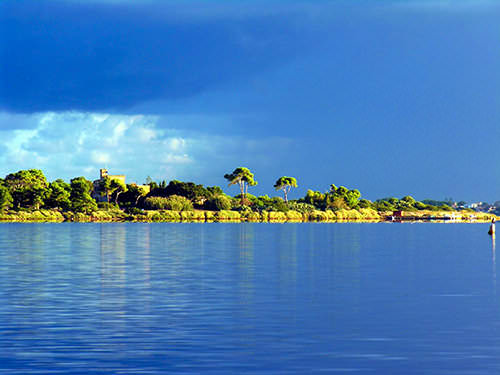 The island of Pantaleo is quite small, but in ancient time it was inhabited by a powerful Phoenician community, called Mozia or Motya, and was joined to Sicily by a man-made causeway.
Nowadays the causeway is completely submerged but on the island are still visible many ruins of those times.
The island belongs to the Whitaker Foundation, and it is open to the public only during specific hours. The only two access to the island are two private jetties and disembarkation must always be authorized.
Isola Grande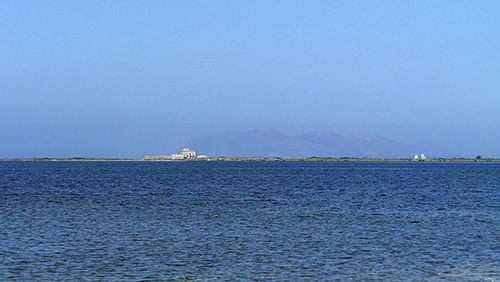 The name means Big Island, in fact Isola Grande is the largest island in the Stagnone channel.
The most fascinating feature of this island is the complex of lagoons that formed during time.
These lagoons are filled with salt giving to water a unique reddish color that leaves breathless.
The lagoon can be visited and you can also walk on walkways that cross the water, giving you the chance to take wonderful pictures of the strange colored water.
Are you ready for island hopping from Marsala?
Do you want to spend your holiday in Italy ?
Discover our accommodations in Sicily