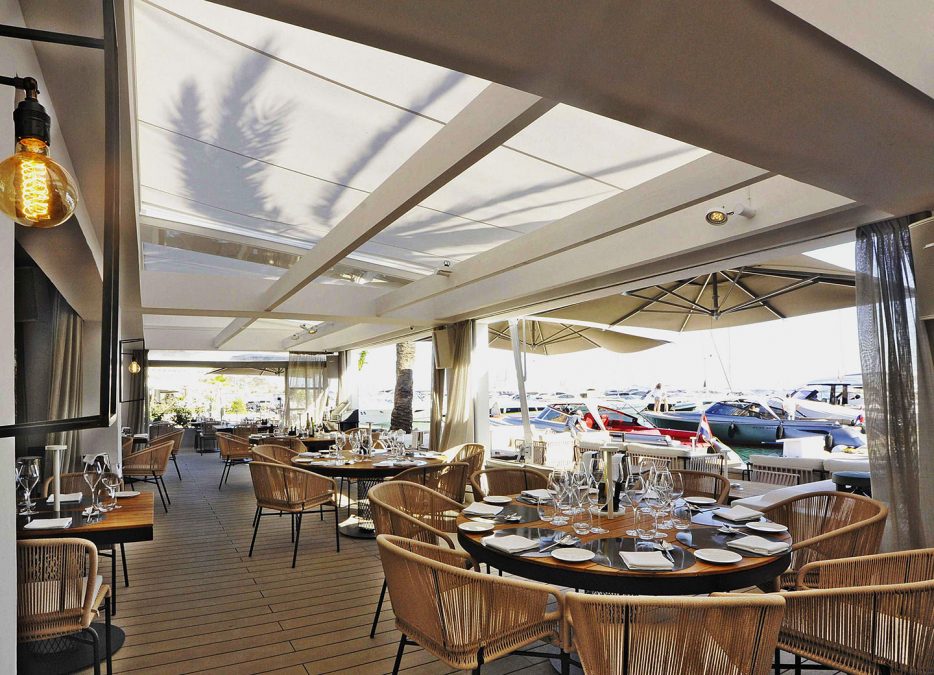 IT Ibiza
"IT", Gennaro Esposito ibiza's Restaurant in Marina of Botafoch
Gennaro Esposito, that I well know, started very early to cook and learn the art of cooking, on the Sorrento Coast in Italy, exactly in Seiano, near Vico Equense one of the many beautiful sights to visit in this region situated at south of Naples and there I had the chance to taste his cuisine since I live that region.
After many years of hard work and sacrifice he began to gather what he had sown, which is not only due to fortune or efforts, but also to the talent of course.
Today, he is a "2 Michelin stars" Chef who has accumulated experience all over the world, starting from his native country, always looking for new original recipes mixing the typical Mediterranean flavors with other ones, resulting in a fine, contemporary cuisine.
It was great for me to be invited by Gennaro to "IT", this original restaurant in Ibiza, at "Marina of Botafoch" the coolest area of the island.
In this restaurant you will find the typical flavors of the Mediterranean cuisine, mixed in a very original way, without considering the elegant design and ambience.
You can reach "IT" by boat as well, so you can taste the excellent food, but also the wide choice of cocktails and wines, selected from the best Italian and International wine cellars.
You will find here all the sound of the Ibiza nights and you'll miss out pleasantly between the music and the magic atmosphere, enjoying, as I did, an aperitif, a very special moment to begin, before tasting a delicious dinner. By the way, during my last stay in Ibiza I had dinner there three times.
I wish to underline the competence and the exquisite kindness from the staff too, there is no need to repeat anything else about the place, the beautiful furniture, care of every detail and high quality food.
A last tip, it is better to reserve a table in advance, as the restaurant is always full.
Do you want to spend your holiday in Ibiza ?
Discover our accommodations in the Balearic Islands