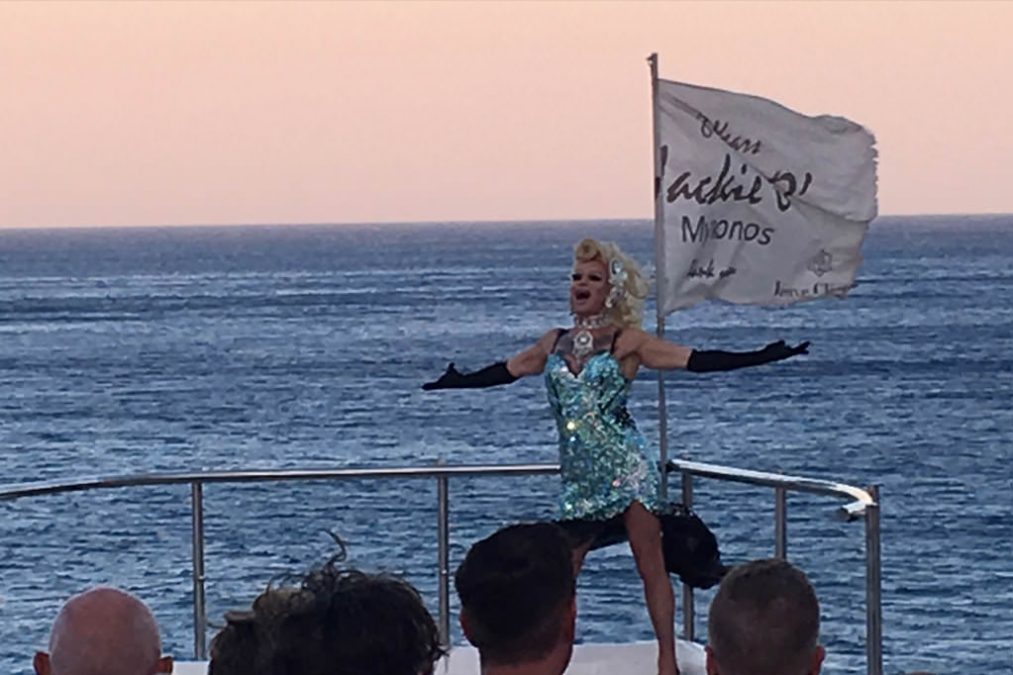 Jackie O' Beach Club & Restaurant: the best entertainment in Mykonos
First of all, its design is original and polished, which is always a good starting point.
Then, Jackie O' has 3 different areas with different purposes: the pool, the jacuzzi and, of course, the beach. It's nice to spend the day at the beach or by the pool and, finally, have your happy hour at the bar, still wearing your beachrobe.
The restaurant is really good and I personally suggest you to try their Ceviche, a seafood dish made from fresh raw fish marinated in lemon or lime juice and spiced with cilantro, chili peppers and other ingredients. Very tasty, especially if you match it with one of their remarkable wines.
Another positive note about Jackie O' – not so common in other beach clubs – is the excellent serving by the sunbeds too.
Ok, I'm sure that what I've already said about Jackie O' could be enough to let you consider the idea to go there and have some good time. But I still haven't told you the best part.
Jackie O' is perfect for the happy hour, of course, but also for an early evening drink and, most of all, for a sunset of pure entertainment.
Dancing? Yes, please! But the unmissable part is the drag shows!
Everyday Len, Gyzel and Pricilla, the gorgeous drag queens, set up spectacular performances and it's impossible not to get captivated by the sparkling and ironic verve of those artists. They are undoubtedly the highlight of a day at Jackie O'.
Jackie O' is clearly a beach bar whose customers are mainly gay, but I went there with my wife and I can ensure you that everybody is welcome. The atmosphere is always relaxed, polite and inclusive.
And now, a last kinky thing: the toilet at Jackie O' is unisex!
Do you want to spend your holiday in Mykonos ?
Discover our accommodations in Mykonos and other Greek islands