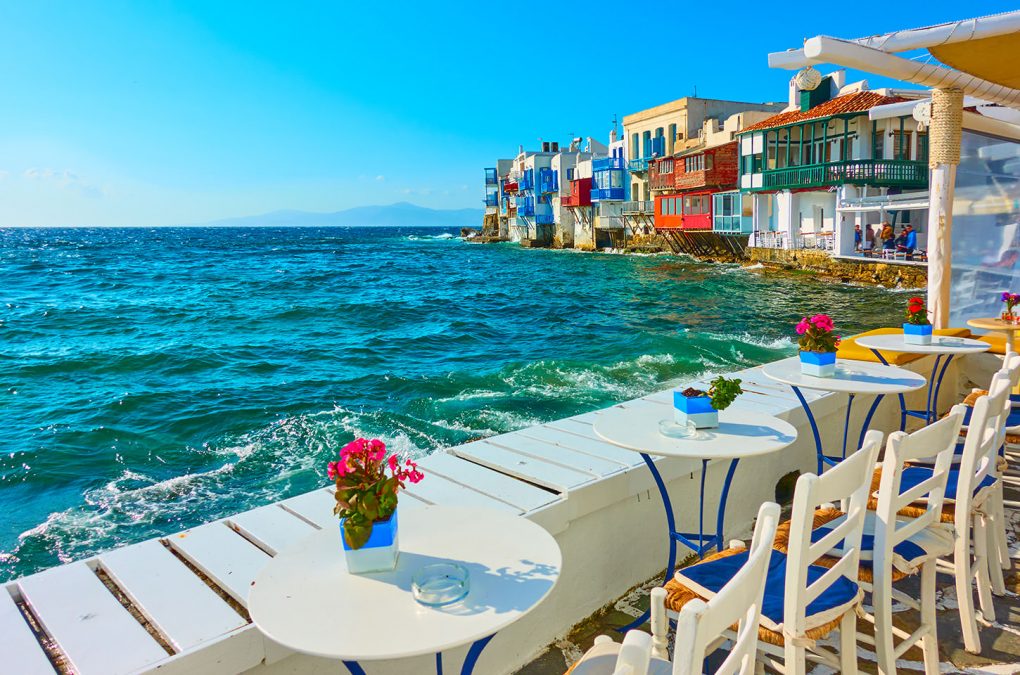 What to visit in Mykonos: Little Venice
If I say 'Mykonos', what are the first things that come to your mind? Probably beaches and clubs. I'm sure that none of you may ever think about Venice.
You know, this Greek island is perfect for party-loving holiday, but it has its own its cultural and historical heritage that is worth to discover. The easiest way is visiting its Chora and, in particular, the Little Venice neighborhood.
LITTLE VENICE IN MYKONOS
Little Venice is located on the southern side of Chora Mykonos and is not far from the famous windmills.
It is definitely one of the most photographed places in Mykonos!
It is a bunch of traditional colored houses, built by merchants and captains in the 1700s.
Since these houses overlook the sea, they remind of Venice, that's why the neighborhood is called Little Venice.
Another detail that recalls Venice is the labyrinth of narrow alleyways, originally designed to confuse the potential invaders. Oh, and there are the pigeons! And prices are high as in Venice!
However, the architecture of Little Venice is Mykonos has nothing to do with that of Venice in Italy. The atmosphere is different too. Mykonos is vibrant and lively. Venice is decadent and mysterious.
WHAT TO DO IN LITTLE VENICE
It's easy to find something to do.
Many of the traditional houses have been converted into shops, art galleries, cafés, clubs and trendy restaurants.
In particular, there are many bars and restaurants that overlook the old port, offering a truly enchanting sea view.
Keep in mind that it's a very tourist area, so book your table in advance and don't expect food of high quality. In other words, don't plan a dinner at little Venice for tasty Greek food, but just for the experience itself!
The best time to enjoy Little Venice is the sunset. The light intensifies the colors of the houses and the glare of the sea make everything more evocative.
What I suggest you to do is to spend your day on the beach, then reach Little Venice – preferably on foot or by motorbike-, take a walk along the seafront, watch the sunset, have a drink or dine in a restaurant overlooking the sea and finally go to a club. That's a perfect Mykonos daily routine!
Do you want to spend your holiday in Mykonos ?
Discover our accommodations in Mykonos and other Greek islands