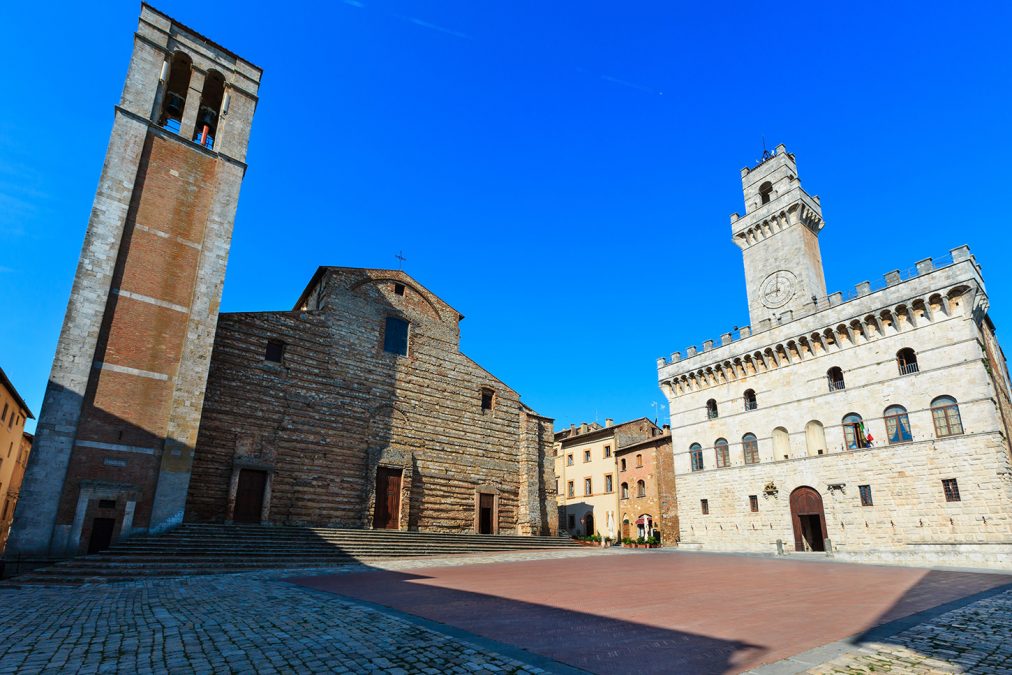 Montepulciano Wine&Food Tour
If you want to discover the countryside of Tuscany, I recommend a wine&food tour of Val d'Orcia, from Montepulciano to Pienza and Montalcino.
I'm going to talk about the first stop: Montepulciano.
I lived in Montepulciano for 6 years and it's been a wonderful experience. Life was simple and it was great to admire every day the beauty of Tuscany.
In fact, Montepulciano is situated on the top of a hill, not far from Siena. The countryside is covered with vineyards, olive trees and cypresses. Nature is delicate, with wide spaces, bright colors and a relaxing atmosphere. It's the typical landscape for which Tuscany is so loved around the world.
But Montepulciano is also a medieval town which has preserved its historic and architectural heritage. The beauty of its center is the reason why the town has been chosen as a location for the movie New Moon – The Twilight Saga. One of the main part of the story is set in Volterra, but the shooting took place in Montepulciano.
Besides the stunning views on the hillside of Tuscany, there are other things to see in Montepulciano. The ancient city walls and bastions, the sumptuous and elegant palaces of the Medici family who ruled the city in the 16th century, and Piazza Grande, the heart of Montepulciano. But also the only long and wide street of the town, called the Corso, all the other mysterious narrow streets, and the cellars.
Cellars are a must-visit for everyone.
You have to stop to cellars and taste a glass (or more) of the famous wine Nobile di Montepulciano. It's one of the most appreciated Italian wines and it gives its best when served with local dishes.
The typical cuisine of Val d'Orcia is made of simple but savory food, such as prosciutto (ham), bruschetta, spleen crostini or pici. Pici are handmade spaghetti usually served with a sort of ragù. In the past they were prepared by the peasants who couldn't afford more expensive food. And then there are mushrooms, soups, olive oils, cantucci cookies…and much more!
Just remember that in this area salt is not much used. I know that it could be hard for you to enjoy unsalted food, but it's a good way to discover the true taste of products. And it is healthier!
Montepulciano is just the first stop of my wine&food tour of Val d'Orcia. This tour is perfect for those who are coming to Tuscany for a weekend or just want to see something different from the usual tourist destinations like Florence or Siena.
Once you visited Montepulciano, I'm sure you will understand why I chose to live there.
And, who knows, maybe you can decide to do the same.
Do you want to spend your holiday in italy ?
Discover our accommodations in Tuscany