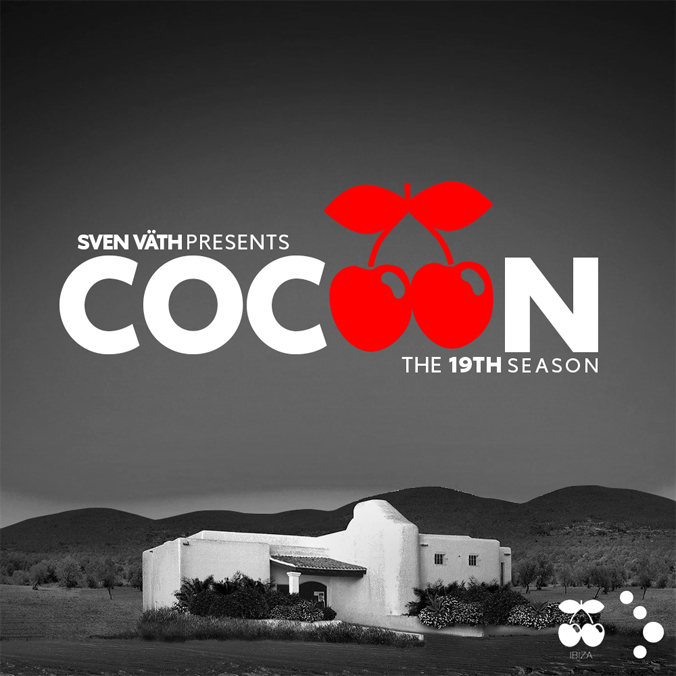 News from Ibiza: Cocoon is mooving to Pacha
Cocoon Ibiza 2018
The Italian winter is still going on, but I'm already thinking of the next summer.
For those who love Ibiza like me, there is an unbelievable news: Cocoon moves to Pacha.
Let's make a brief summary for those who don't know what I'm talking about.
Cocoon has been an historic party that took place at Amnesia, a club which is a reference point for techno music.
Every Monday, for 18 years, DJ Sven Väth brought great DJs, launched new artists and drove thousands of party lovers crazy.
The club itself is part of the success of Cocoon. Amnesia is not only one of the best clubs in Ibiza, but one of the best in the world! The artists, the techno and house music, the animation and the entertainment are of the highest level, always. And its terrace is gorgeous – you can continue to dance while the sun start to rise.
Now, after such a long time, Cocoon is taking up residence at another iconic club of Ibiza, Pacha.
Pacha is a great club too, but unlike Amnesia its last years were marked out by a sort of mainstream invasion (think about David Guetta and Flower Power). Good stuff, for sure. But talking about techno music, Pacha has not been able to set up with any particularly successful event.
However, during this winter Pacha was closed and the management apparently decided not only to renovate the interiors but also the event calendar, grabbing the Cocoon party by Sven Väth.
The reason for this change is not clear, Sven himself wrote in a post on Facebook that "change is the only constant".
I can't tell if this change marks the beginning of a new era for Ibiza, or the beginning of the end, as many are already saying.
In any case, if you are in Ibiza next summer, you can discover it for yourself.
The Cocoon party will take place every Wednesday, starting from the inauguration party on May 30th to the closing party on October 3rd 2018.
Just remember that it no longer takes place at Amnesia, but at Pacha.
Do you want to spend your holiday in Ibiza ?
Discover our accommodations in the Balearic Islands