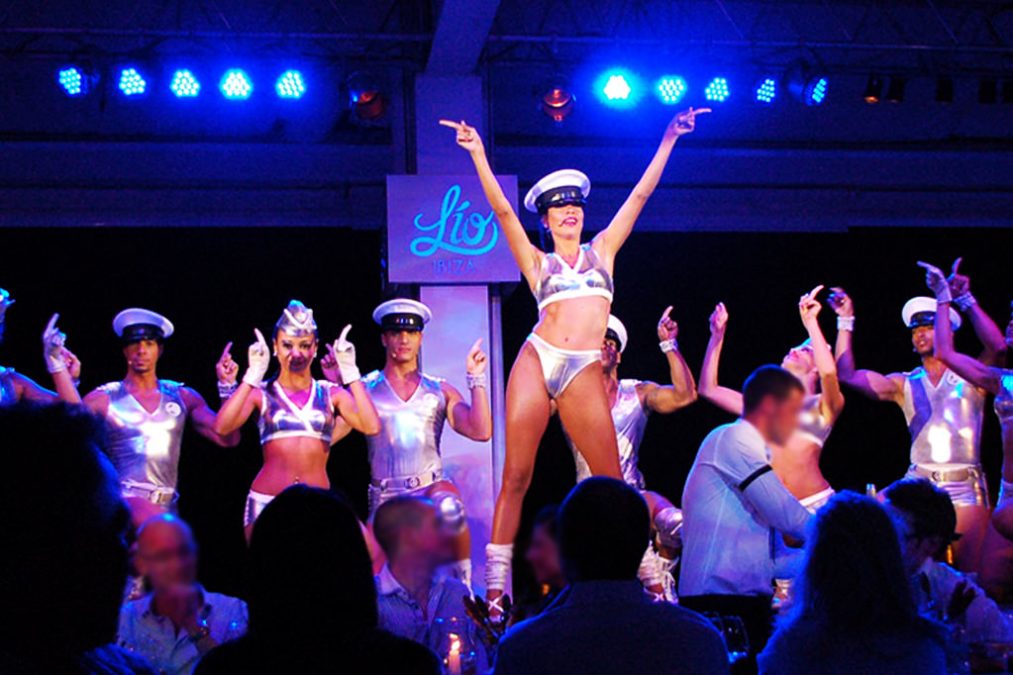 One night of glamour and entertainment at Lio Restaurant, Ibiza
If you are having your holidays in Ibiza and you are looking for a valiant alternative to the usual club, I suggest you to spend an evening at Lio Restaurant.
Let me say that it is quite expensive and food is not exactly its main asset, but Lio will take you to one of the most exclusive side of Ibiza, where luxury and entertainment are blended together.
You can feel the 'first class-style' from the entrance. Lovely door girls welcome everybody, doesn't matter if you are a VIP or an anonymous tourist looking for some glamour.
The thing I like most of Lio is its location: it overlooks the bay and the harbor of Marina de Ibiza, with all the docked super yatchs. Moreover, there is a spectacular view on the the Dalt Vila, the ancient city, which is quite fascinating by night with all its lights turned on.
The architecture and the interiors of Lio are well-designed too. The focus is on the raised swimming pool, surrounded by the tables and covered with a rigid upholstery that convert it into a stage. Every night, for 3 hours, dancers, actors, singers and cabaret artists follow one other on the stage, with their captivating shows. But sometimes actors are masqueraded as fellow guests, and they suddenly start their performance in any place they are, so you never know what's really going to happen. That's something magic!
One detail that I appreciated about my evening at Lio is that before dinner artists walked between the tables and stopped to whisper brief verse of a song in the ears of customers. I consider it a good way to introduce people to the shows and make everybody feel engaged.
That's what make Lio completely different from other restaurants or clubs. At Lio you are not simply having a dinner in a fancy restaurant, but you are watching a variety show. Where else can you enjoy such a match?
But Lio is more than a restaurant with cabaret, it is also a club. After dinner the staff free up the rooms from tables and chairs and in a few minute it's all about djs, music and dance.
You can have a great time, from dinner to late night, in just one single exclusive place.
Even though Lio has opened only recently, its uniqueness has already made it one of the most popular restaurant of the island. It's a must of you holiday in Ibiza!
Ibiza has plenty of spectacular restaurants and nightclubs. To make your holiday really unforgettable, check out our most exclusive accommodations on the island.
Do you want to spend your holiday in Ibiza ?
Discover our accommodations in the Balearic Islands