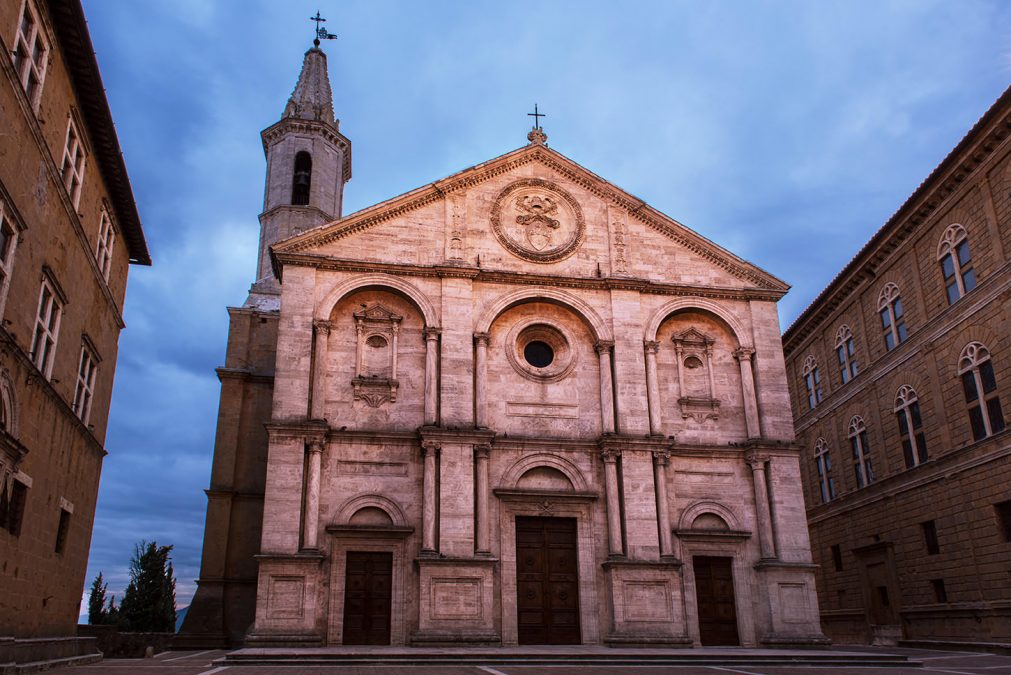 Pienza Wine & Food Tour
Pienza is an idyllic Tuscan village located at 15 kilometers form Montepulciano.  And it is the second stop of my suggested tour of Val d'Orcia.
Reaching Pienza from Montepulciano is a short but lovely trip that lets you enjoying the Tuscan countryside.
As Montepulciano, Pienza is on top of a hill, but it is a super-tiny town! You can cross it from one point to another in a few minutes. And yet it's really famous for its beauty! Consider that it has been declared a UNESCO heritage in 1996.
The beauty of Pienza is not accidental. It is the result of a urbanist project that dates back to the 15th century, when Pope Pius II decided to turn his native village, Corsignano, into a model city. They build palaces, churches, squares and streets, transforming the village into a beautiful Renaissance town. Unfortunately the Pope died before his project was fully completed, but no one can complain about what we see today.
In particular, Piazza Pio II looks like a painting. I think it's due to the architectural harmony of the different buildings. They are the Cattedrale dell'Assunta with its octagonal tower, Palazzo Piccolomini with its loggia and the suspended garden (Zeffirelli shot some scenes of Romeo and Juliet there), Palazzo Borgia and Palazzo Comunale.
There are 2 other things that I loved during my visit to Pienza. The first is the Pieve di Corsigliano, an old church build in the 7th century, just outside the town center.
The second is a fantastic belvedere. Form the main gate of Pienza, Porta al Prato, turn immediately right into Via Gozzante and the belvedere is not so far.
The view on the Tuscan countryside is stunning, with the vineyards, the olive groves, the hills, the fields of wheat and solitary cypresses here and there.
But, hey, this was supposed to be a food&wine tour so…let's talk about food!
Pienza is the town of Pecorino
a very tasty cheese made from goat milk. It can be stagionato in mille modi and it can be abbinato with wines, honeys, pasta and much more. You can find it on the menu of almost every restaurants in town and buy it in many shops.
Pecorino is an important part of the culture of Pienza.
A dedicated fair is organized every September and people play a game called Cacio al Fuso, during which they roll cheese wheels around a spindle placed in the middle of the main square.
Despite being so small, Pienza is terribly enchanting and has much to offer to visitors! I think it is the right place to collect lovely memories of the most authentic Tuscany.
Do you want to spend your holiday in italy ?
Discover our accommodations in Tuscany