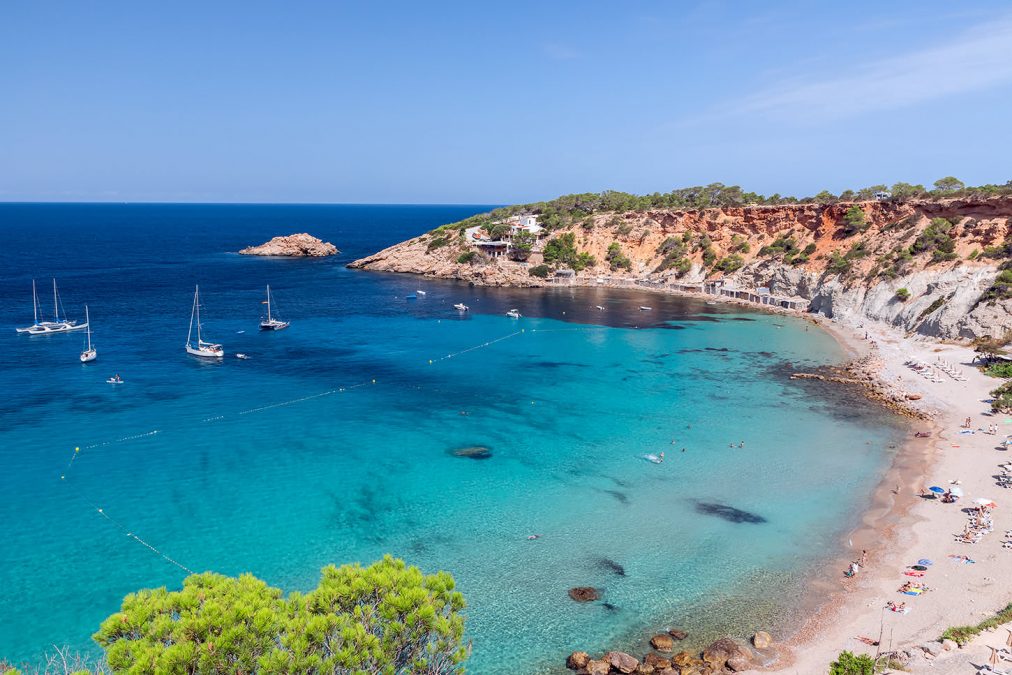 The Pristine Beaches of Ibiza
For decades now, Ibiza has been known as a party destination, home to some of Europe's best clubs. And while it's still a clubbers paradise, the island's natural beauty is once again beginning to be appreciated as Ibiza returns to its roots as a family friendly sun and sand destination.
If you're looking for some of the best quiet beaches in Ibiza; the ones that don't have dance clubs and noisy bars lining them, here are my recommendations for the best beaches in Ibiza:
Benirras Beach
Although Benirras Beach is popular and fairly crowded during the height of summer, it has a very friendly laid back atmosphere that feels like a world away from the hectic beaches of Bora Bora and San Antonio. Popular with families, locals and the hippie crowd, this picturesque bay features gorgeous crystal clear water and is renowned for its amazing sunsets.
Cala Salada
If you're staying in the San Antonio area but want a quieter beach experience, head to Cala Salada. This little cove has soft sand and turquoise waters and is the perfect spot for snorkelling. You might see people cliff jumping from here or you can hike to Ses Fontanelles to see the famous bronze age cave drawings.
Cala Llentrisca
At first glance, Cala Lllentrisca may not seem like such an amazing place. There's an old and rickety jetty sticking out into the sea from the middle of the beach, but it's the crystal clear waters and serenity of this beach that makes it so special. The location is quite isolated, which is why it's often so quiet here, but you can't get much farther from the crowded club beaches if you're looking for peace and quiet.
Es Xarcu
Es Xarcu is a picturesque beach for different reasons: it has a ruggedness and natural ambiance about it that wouldn't suit beachgoers who are looking for soft sand. The beach here is sandy but quite rocky too and is framed by an abundance of pine trees who's lovely aroma wafts over the beach. This is also a popular local's beach.
Do you want to spend your holiday in Ibiza ?
Discover our accommodations in the Balearic Islands