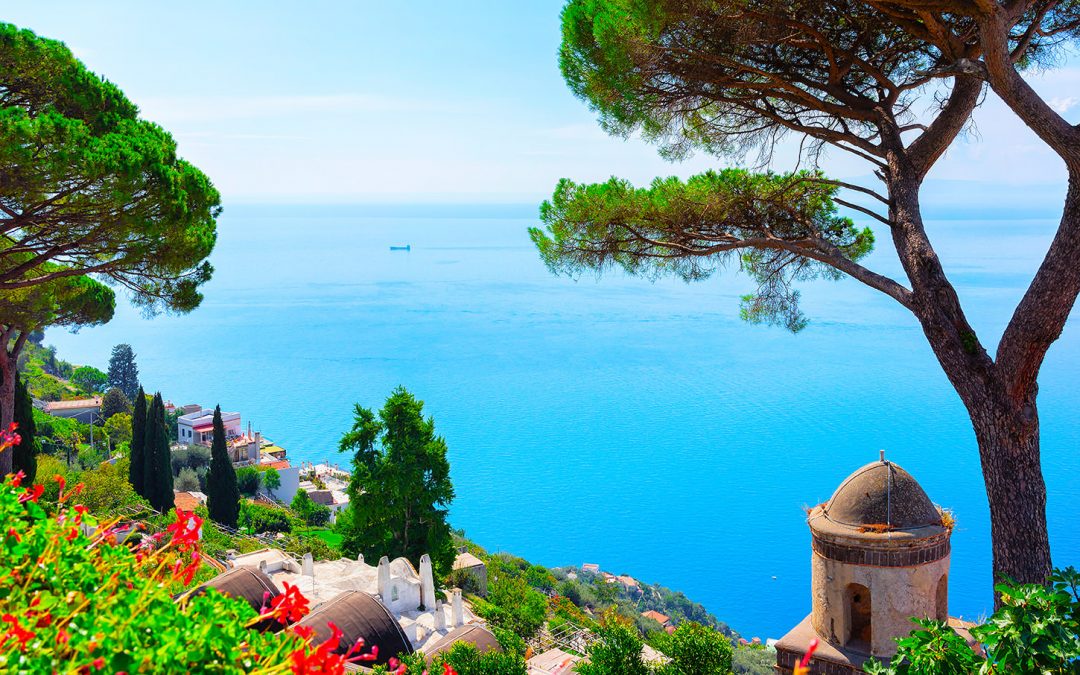 Ravello, the city of music – Italy
What about a trip to Ravello, named as "the City of Music"?
Ravello is an enchanting small town with beautiful views on the sea and a great music festival, which started 65 years ago and is now an important reference point for music and arts in Italy and abroad.
The Ravello Festival is the perfect occasion for me to enjoy concerts of international orchestras or chamber ensembles, concerts dedicated to Wagner, but also listen to jazz, pop and lyric soloists.
However, it's not only music. During the festival it is possible to watch the performances of renowned dancers and choreographers, visit exhibitions and meet world-famous directors and actors.
Ok, my description could make the Ravello Festival look quite ordinary, so is there anything that makes it unique? Yes.
Among all the events, there is one that I consider a "must-do". I'm talking about the Concert at Down, at the Belvedere of Villa Rufolo.
Let's start with the location. Villa Rufolo is a charming ancient building with beautiful gardens from where you can admire one of the most beautiful views of the Amalfi coast. Richard Wagner visited this villa in 1880 and it inspired him for the Klingsor's garden of the second act of Parsifal.
And now let me tell you why this concert is so special.
The first time I was sitting at my seat on the grandstand, at the Belevedere, surrounded by the night. In front of me the illuminated stage, suspended above the sea.
While the musicians were playing their beautiful musics, the sounds of nature, like the distant waves or the early morning birds, enriched the concert.
Then, slowly, the dawn came and the sky became clear. I began to recognize the horizon, the sea and the profile of the high cliffs overhanging the water.
As the sky light increased, the landscape became more and more  defined and astonishing. In the meantime the touching music was emphasizing the beauty of a moment in which everything seemed perfect to me.
Every time I went to the Concert at Dawn I had this magical feeling. I hope you can live this experience one day.
This year the Ravello Festival opens on 1st July and goes on for the whole summer.
If you love music and art and want to give to your holiday a hint of cultural flavor, you should come to Ravello.
This town will not disappoint you. Believe me.
Do you want to spend your holiday in Amalfi Coast ?
Discover our accommodations in Amalfi Coast