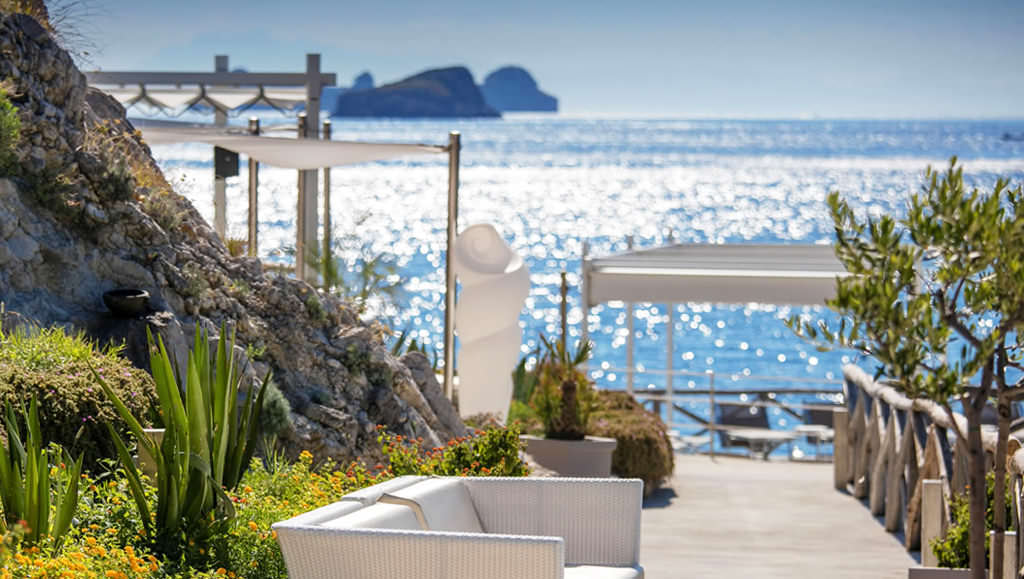 Relax and nature at Conca del Sogno Beach Club, Amalfi Coast
Conca del Sogno can be translated into something like Dream's Hollow.  It's quite a suggestive name for a beach club, isn't it? But believe me when I say that this place won't  betray the expectations behind its name.
I go often to Conca del Sogno and I love it because the Recommone bay in which it is located is secluded between steep cliffs covered with Mediterranean vegetation. Absolutely beautiful!
The beach club is sticked to the cliff and it has been build on different levels. Gazebo and sun-beds are available in different areas, offering different views on the little pebbly shore and the wonderful blue sea, which is always fresh even in the hottest weeks of the year.
I find the atmosphere of Conca del Sogno relaxing and refined.
The facilities are nice and functional, the background music is ok, and the bar offers tasty cocktails. Well, actually you can also enjoy a lunch.
I think that food is a strong point of Conca del Sogno.
My opinion is that the cuisine is quite traditional but the high quality of the fresh and local ingredients is a plus.
The menu has a wide choice of dishes, raw and cooked seafood and crustaceans are always available. The wine list is remarkable too, which is a thing that I always appreciate.
There are 2 dishes that I recommend above all.
The first one is Spaghetti with Zucchini. Does it sound too simple? Actually it is one of the most classic dishes of the Amalfi Coast, in particular in Marina del Cantone,  famous place not so far from the Recommone bay. The funny thing is that every restaurant claims to have the best and original recipe of  this dish. I really don't know who really owns it, but I'm sure that the Spaghetti with Zucchini I had at Conca del Sogno were great!
The second one is the strong point of the restaurant. It's Linguine with Sea Truffles, Basil and Parmesan cheese. This dish mixes the tastes of the Mediterranean with the most typical Italian flavors. It's a must-try, especially because the sea breeze you feel while eating makes everything more tasty.
It' s always nice for me to spend time in places that combines good food, stunning nature and relaxing atmosphere. If you are looking for the same kind of experience, Conca del Sogno is absolutely the right spot.
It is even better if you reach it by boat. It's lovely to watch the contour of the Amalfi Coast and suddenly see this little treasure appearing in front of your eyes…
Do you want to spend your holiday in Sorrento Coast ?
Discover our accommodations in Sorrento and Amalfi Coast