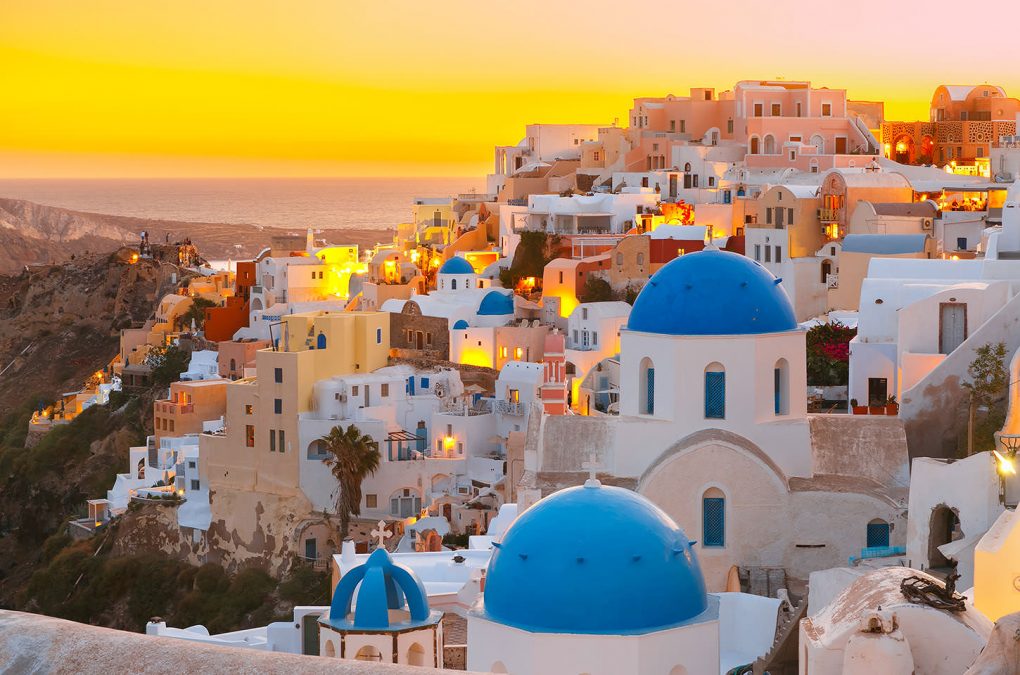 SANTORINI IN SPRING. NATURE, WINERIES AND RELAX
Santorini
The best time to visit Santorini goes from April to November.
Although most of the tourists prefer to come to Santorini in summer, the island is becoming more popular also during winter.
Maybe it's because of the lower prices or because it's not as crowded as in July and August. In any case, I think that Santorini in April and May could surprise you. You just need to be prepared, in particular about what to expect.
First of all, consider that the weather in early spring can be tricky.
The temperatures are mild but it may still be cold and rainy sometimes. In other words, don't plan a holiday exclusively based on swimming and sunbathing. Of course, if you are lucky you may be able to spend a few hours on the beach, but remember to take with you some warm clothes.
So, what can you do in Santorini during spring? I think it's the best time to explore the island. Touring, sightseeing, hiking, trekking, photographing are the best activities.
There are plenty of organized tours but I suggest you to rent a car or a scooter and start driving. Stay away from the most tourist destinations like Fira and Oia and find out what's out there.
There are other fantastic places like Megalochori, Vlychada, and Perissa, and a lot of naturalistic spots that are worth a visit. What about reaching some of the most popular beaches and see how they look like without all the summer crowd? And why not looking for uncontaminated corners? Wandering around, you could discover that Santorini is much wilder than you thought.
One of the things I like about this greek island is that it's small. It means that you don't need to plan an itinerary and even if you get lost, well, that's not a big deal. On the contrary, it could be an opportunity.
Santorini has its own story and spring can be a good time to visit the archaeological site of Akrotiri, called the Pompeii of Aegean. At Akrotiri you can visit the ruins of a prehistoric city of about 30,000 inhabitants. You can walk through ancient streets and mansions that still look majestic despite they date back to the 17th century B.C.
If you prefer the city life even during your holidays, you can choose for another kind of exploration. In spring many restaurants, bars and clubs are still closed, but a trip to Santorini is not complete unless you try local food and wine.
Wineries are the right choice. There are so many wineries throughout the island!
You just have to choose the ones that inspire you the most and try their specialties.
It doesn't matter what kind of holidays you are looking for. Santorini in spring is quiet and authentic. This allows you to experience life as the Greeks do. For the Greeks time is … a flexible concept! So, stop worry about delays, setbacks, or having no planning. Enjoy a slower rhythm and relax. You are in Santorini!
Do you want to spend your holiday in Santorini ?
Discover our accommodations in Santorini and other Greek islands