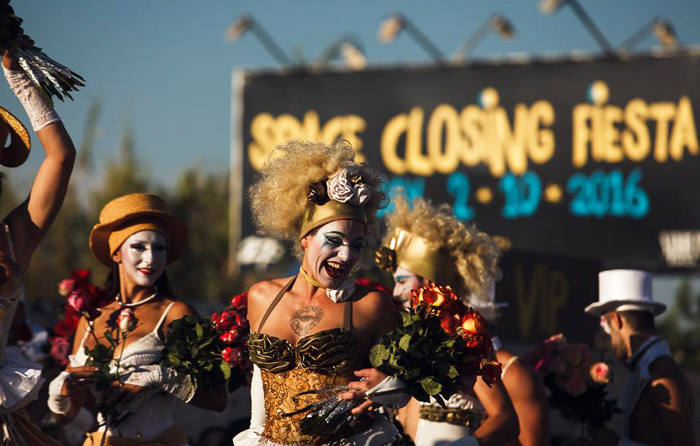 Space Ibiza, the End of an Era
In October 2016, a chapter was closed on a big part of Ibiza's more recent history. One of the island's largest, oldest and most famous nightclubs, Space, closed its doors for the last time, signalling the end of an era.
I was lucky enough to be there for the Space Closing Fiesta and it's an event I won't forget in a long time. Even though I'm not a raver myself I understood the importance of this club and how it helped to shape Ibiza as a world-renowned raving and party destination. When I was younger, Space was the club to head to, but, it wasn't just popular in the 1980s – it continued to draw thousands of ravers and the biggest DJs every year, right up until the day that it closed.
I'd like to pay a tribute to Space and let you know about a possible future for the club.
Space first opened in the summer of 1986 but it was three years later that it took on a new life when the infamous Pepe Rosello took over. Pepe had been running nightclubs on Ibiza since 1963 so he knew what he was doing! Using his expertise, Space began to attract renowned DJs and some of the biggest crowds, defining Ibiza as the club-scene destination that it still is today, attracting thousands of people from all over the world for its great clubs and warm weather.
One of the most popular features of Space was the Sunday Space Terrace. It was an open terrace, giving clubbers a unique outdoors experience that was added to by the roar of airliners flying overhead as they came in to land at Ibiza Airport. This was one of those see it to believe it kind of experiences!
So, when Space was so popular, why was it closed? Well, apparently, Pepe's lease was due to expire in 2016 and although he is a nightclub legend he is now over 80 years old and felt it was time to walk away. However, this may not be the end for Space. Ushaia are set to take control of the land on which Space is located and although it's not known quite what they're going to do with it yet, a new development could include a new club.
Do you want to spend your holiday in Ibiza ?
Discover our accommodations in the Balearic Islands