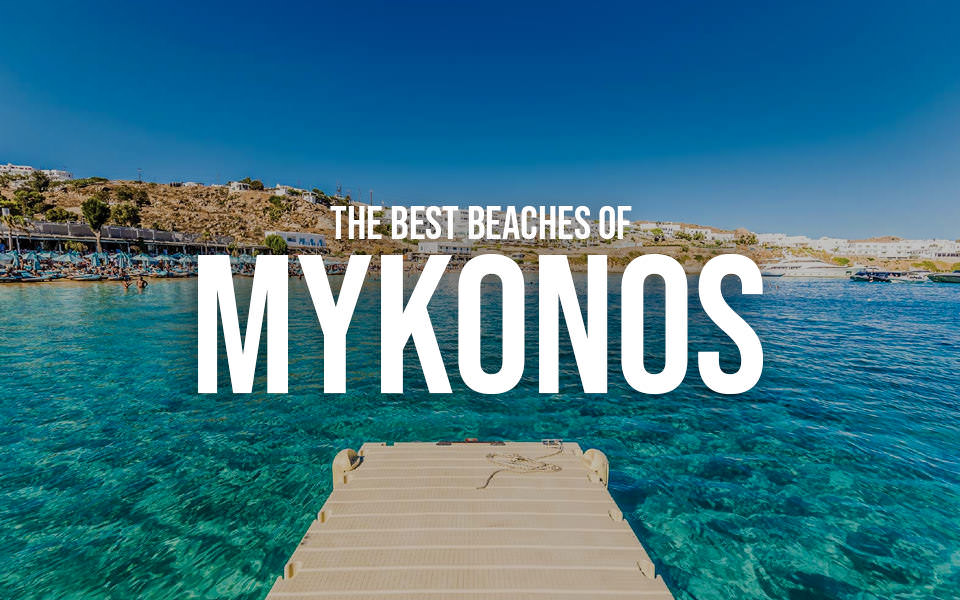 The best beaches of Mykonos
Is it possible to list the best beaches of Mykonos?
Crystal clear water and wonderful sceneries are everywhere on the island and it is really hard to say which places are the most fascinating ones.
For this reason, in this article I will not focus on the naturalistic beauty of the beaches, but on their 'personalities'.
In Mykonos you can find different beaches. Some are super popular, others are wild. Some are suitable for water sports, others for parties. Some are perfect for families and others are nudist and gay friendly.
So, let's discover them!
Paradise Beach
I have to start the list of the best beaches of Mykonos talking about Paradise Beach.
This is probably the most popular one.
Spending a day at Paradise Beach means drinking, listening to the music played at bars and attending to beach parties.
The parties usually start in the afternoon and go on until sunrise.
Paraga Beach
Paraga Beach is so close to Paradise Beach that you can reach it by foot.
It is well organized, with sunbeds, bars playing loud music and also a mini market.
Nudists are common, be prepared!
The scenery of Paraga is enriched by the profile of the island of Delos on the horizon.
Elia Beach
If nudism doesn't bother you, you should spend some time at Elia Beach.
This beach is the largest one on Mykonos and it is really beautiful.
It is partially considered a gay beach.
Panormos Beach
This is another beach on which nudism is quite common, at least on one half of the beach!
The other half is equipped with sunbeds and bars.
It's a lovely beach, maybe a little too crowded.
Psarou Beach
If you are looking for the jet set experience, this is the beach you are looking for.
Psarou Beach is where you can meet international celebrities and probably it's the reason why it is always crowded.
As you can immagine, it's quite expensive. However, the scenery is great, both for the surrounding nature and for the anchored huge yachts.
Agios Stefanos
Agios Stefanos is close to the new port, it means that you can easily see the ferries and the cruise ships coming and go. Some people like it, some people don't.
However, this beach offers an unforgettable view during the sunset.
Moreover, is well organized, with restaurants and mini markets.
It's perfect for families.
Platys Gialos
Amon the best beach of Mykonos, Platys Gialos is one of the most popular, probably because it is close to several hotels.
This beach is perfect for families and couples. It is possible to relax, play water sports or take a water taxi and reach other beaches.
Kalafatis Beach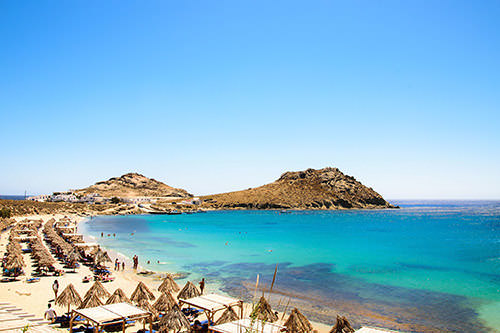 Another beach in Mykonos that is popular among families and people who love water sports is Kalafatis Beach.
The best thing about this beach is that it's not so touristy, it means that it is still less developed and very relaxing.
There are few hotels and restaurants.
Agios Sostis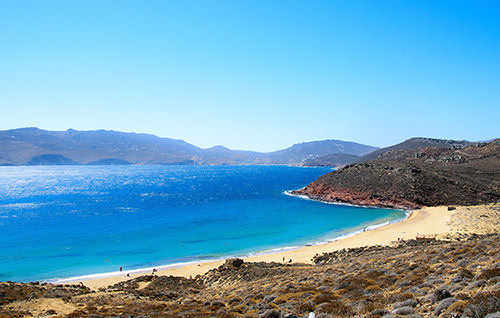 If you are looking for a pristine beach, Agios Sostis is the right one.
It is on the northern part of Mykonos, far from the mass-tourism.
No crowds, no loud music, no facilities. At Agios Sostis you can truly enjoy the beauty of Mykonos.
Remember to take everything you need with you, from the umbrella to the food and the water.
It is considered a nudist-friendly beach.
Agia Anna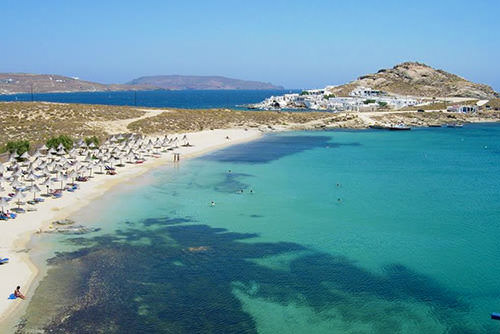 There are two beaches in Mykonos named Agia Anna.
One is near Kalafatis. It's a small sandy beach where you can enjoy a picturesque atmosphere, thanks to the the fishing port and the restaurants.
The other one is near Paraga. It's a quiet and relaxing beach with large rocks.
This list of the best beaches of Mykonos is not exhaustive, but it can surely help you to choose where to spend the days (and nights) during your holiday on the island.
Do you want to spend your holiday in Mykonos ?
Discover our accommodations in Mykonos and other Greek islands