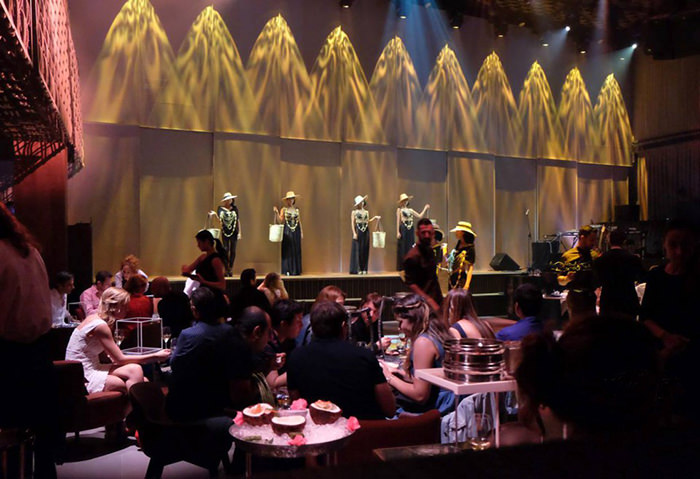 Heart Ibiza
The new creative experience of the "Adrià  brothers" inspired by the founder of "Cirque of Soleil" Guy Laliberté.
For many people Ibiza means fun, leisure and a free soul. Those are the values that inspired "HEART",  a truly unique original environment.
The famous chefs and brothers  Adrià launched  a new restaurant concept on the Spanish island of Ibiza. It is an international and very original project, based on the collaboration with some of the artists of "Cirque du Soleil".
"The Cirque du Soleil" is a Canadian circus company whose shows have been seen for years by millions of people around the world.
The "Heart" plans to bring together the food, music and art in three different experiences, in an area of 2500 meters.
I spent an evening of enchantment, over there. The restaurant exceeded all expectations, it allows you to eat and enjoy the space of the room, without considering the variety of different foods and good drinks. Furthermore, there's the show, which is characterized by different, special performances each day, evocating musical environments that take you to far away places and make your experience unforgettable. Super Cool!
There is also the opportunity to dance and listen to great music. Ok for all ages.
We went there to dined in the main room, anyway you can also dine on the roof terrace where they serve a different menu characterized by street food dishes. Our experience was memorable and the quality of the food was excellent, really great and innovative concepts, but the best is given by the terrific shows.
Just to end I would say that, apart from the restaurant, "Heart" is a perfect mix of performances, gastronomy and art gallery, where you will enjoy a great show that accompanies the tasting, transports customers into a harmonious dimension, where food, music and colors lull all the guests.
Even if, actually it is a bit expensive it is a "must" in my opinion to visit this place if you are in Ibiza.
Do you want to spend your holiday in Ibiza ?
Discover our accommodations in the Balearic Islands