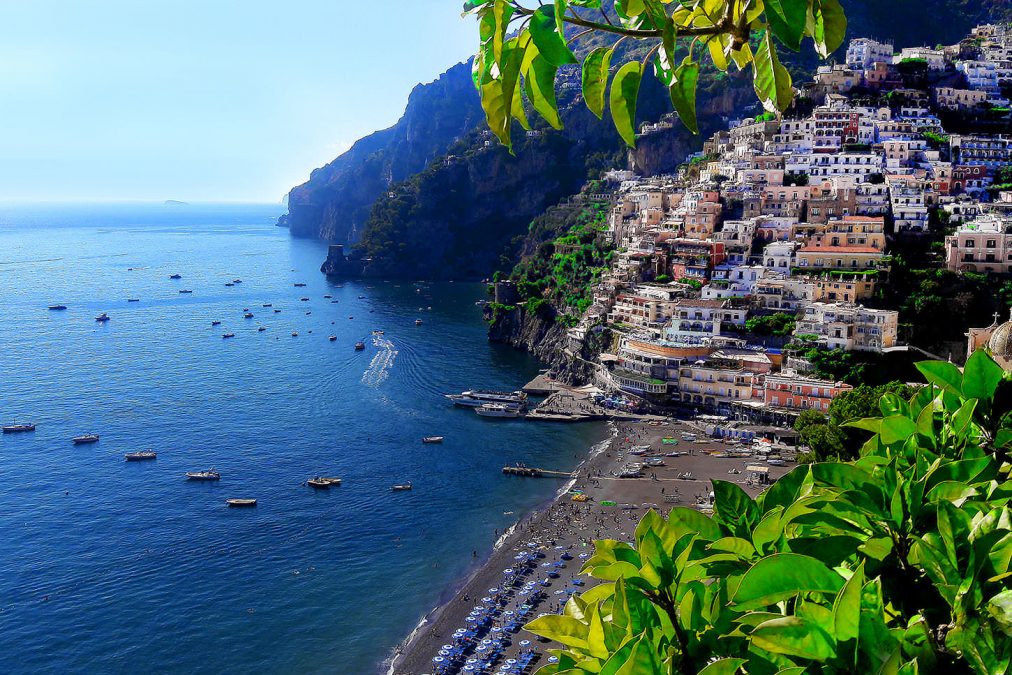 The magnificent Amalfi Coast
Which of you has never heard about the magnificent Amalfi coast?  It is renowned worldwide, a real wonder with its stunning views and marvelous emerald sea. A series of small towns that follow the long rugged coastline: Positano, Praiano, Amalfi, Ravello, not forgetting the small fishermen village of Atrani, that is attached to Amalfi, as well as Maiori and Minori. I often go there as I live in Sorrento that is not far. The drive along the coastline, characterized by its winding road, may result a little bit tough for someone, but if you consider the astonishing, unique landscape it's really worth. You will find yourselves amid the rocky mountains and the amazing sea underneath and will enjoy wonderful views. The towns on the coast, as well as the croplands with their  typical style on terraces, seem to be carved into the mountain and the view both from the road and from the sea is breathtaking. It is difficult to imagine how the inhabitants of this region have been able to build during the years, what seems a miracle of the architecture. In fact, it not surprisingly is considered a UNESCO World Heritage Site.
This region has been attracting for years various representatives of the international culture and up today is aimed by many jet set personalities coming from all over the world.
Apart from the natural beauty and landscapes there are also many sites of historic interest to visit, as during the roman empire many nobles of that age used to build their villas over there. Moreover, Amalfi in particular (by the way do not miss the cathedral if you go there), had its period of richness and greatness when it was an independent and powerful marine republic, establishing trade exchanges with the east and the Arabian world in particular. In fact you will find many interesting tracks of a special mix of style and culture between the East and the West.
Another charming peculiarity of this region are the narrow alleys which characterize all the towns situated on the coast, creating a sort of labyrinth, with the houses set one over the other.
Of course another feature is the food with many local products (such as special types of cheese, or tomatoes and in particular the exquisite lemons).
You will also have the opportunity to admire (especially in summer) many traditional feasts, which, as a rule, end with spectacular fireworks, often from the sea.
Finally, if you like trekking tours, this area offers a variety of paths through which you can move from the top of the mountains unto the villages on the seaside. In few words, I strongly recommend to visit this marvelous region at least once in a lifetime as I've already done and will do again and again.
Do you want to spend your holiday in Amalfi Coast ?
Discover our accommodations in Sorrento and Amalfi Coast