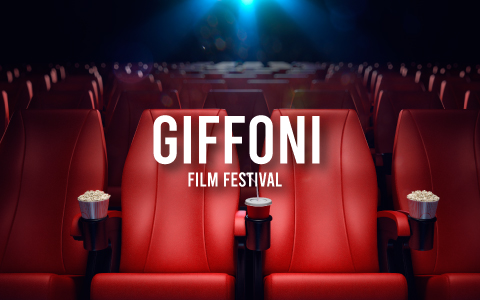 If you like cinema (or your children do), you should participate in the Giffoni Film Festival. Also known as Giffoni Experience and Giffoni Opportunity, it is a children' film festival that takes place every July, for about ten days, in the Italian town of Giffoni Valle Piana, close to Salerno, Naples and the Amalfi Coast.
Among the most famous guests who participated in the festival is the director François Truffaut, who in 1982 wrote: "Of all the film festivals, that of Giffoni is the most necessary".
THE GIFFONI FILM FESTIVAL
History of the Festival
In 1971, Claudio Gubitosi, an 18-year-old boy with a passion for cinema and music, decided to create a film festival dedicated to children's movies. At the time, the idea was absolutely revolutionary since the children's cinema had little visibility. However, the real revolution was that Gubitosi wanted the movies not to be judged by adults, but by children.
Apparently, the idea worked and over the decades the Festival became an international reference point. And Gubitosi is still its director today!
How it works
Children and young people from all over the world watch the movies in competition and talk with directors and actors, up to choosing the winners. Throughout the festival, they  also meet various guests involved into cinema, TV and other arts (theater, visual arts and music).
There is not a single jury, but several categories divided according to age (from 3 to 25). Every year each category wears a shirt of a different color:
The movies in competition are divided into:
– Feature films,
– Short films,
– Documentaries.
As for the prizes, there are prizes for guests, prizes for the movies in competition and special prizes.
GIFFONI FILM FESTIVAL 2022
This year the festival starts on Thursday 21st and ends on Saturday 30th July.
If you are looking for things to do with your children during a holiday in Italy, the Giffoni Film Festival is one of them. Especially if they participate as jurors. In this case they will have the opportunity to preview movies, and not the usual blockbusters, but international movies created for them. And then, they will attend concerts and meet VIPS such as Robert De Niro, Jennifer Aniston or the TikToker Khabi Lame.
Regardless of whether they love cinema or not, the most important thing is that they will be able to make friends from all over the world. Isn't that great?
To find out more, visit the official website of the Giffoni Film Festival. Instead, if you want to plan a vacation in Italy, take a look at our blog section on Italy.
Do you want to participate in this Film Festival??
Discover our accommodations on the nearby Amalfi Coast