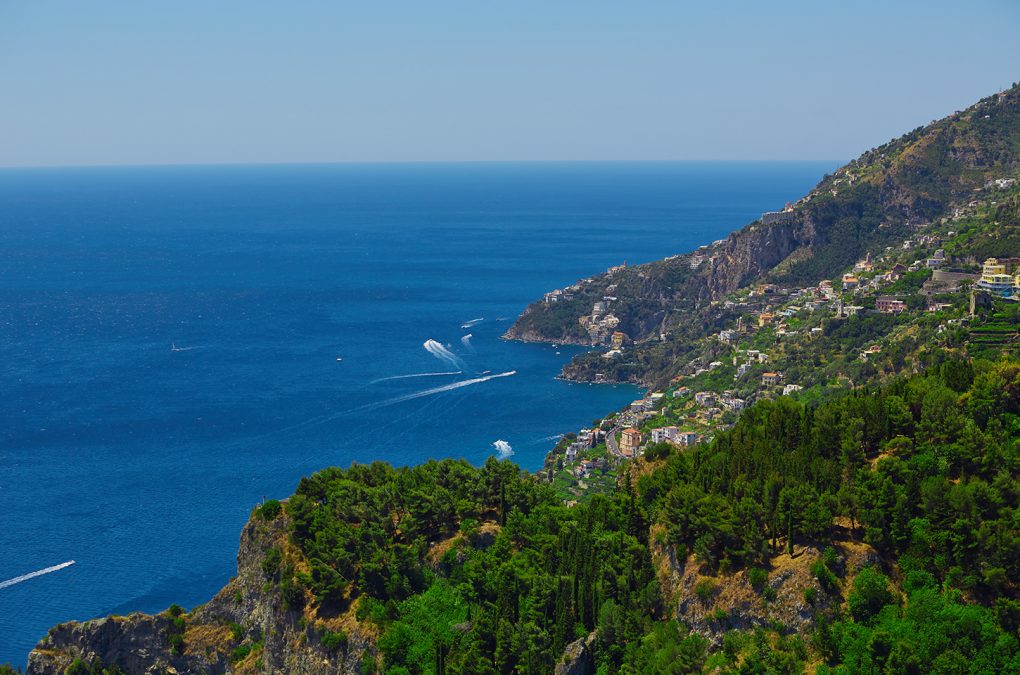 Trekking on the Amalfi Coast? discover Valle delle Ferriere
The area of ​​Amalfi and Sorrento is perfect not only for enjoying relaxing days on the beach but also for long and pleasant walks in the Mediterranean nature.
I have already told you about the beauty of the famous Path of the Gods, but there is another trekking path that I want to suggest you. It's the excursion to the Valle delle Ferriere, also called Valle dei Mulini because of the numerous water mills ('mulino' in Italian means mill).
The Valle delle Ferriere is a natural reserve protected by mountains and the trekking paths allow you to fully enjoy the beauty of the local vegetation. Trees, ferns, lemons, vineyards and even rare plants create a beautiful panorama and refresh the air, making the walk enjoyable even on hot summer days. Occasionally, the wood opens up and you can admire stunning views of the valley.
The thing I like the most is that the path follows a creek, the Rio Canneto. Along its way, the Rio Canneto creates waterfalls, rapids and even ponds with clear and cold water at which you can stop and have a refreshing swim.
In the past the creek was used by the local paper mills to produce the famous Amalfi Paper. During the walk you see the ruins of old paper mills and some of them are open for visits. You can also see the remains of ancient ironworks. Indeed, the name Valle delle Ferriere recalls the extraction of local iron used by the ancient maritime republic of Amalfi.
For me, the Valle delle Ferriere is a magical and extremely relaxing place. You know, the woods, the sounds of water, the moss that drips, the ruins of ancient buildings…it's more like a fairy tale! Nothing to do with the stereotypical images of the Amalfi Coast.
There are different trekking paths to follow but, in general, the excursion is not difficult. Just remember to wear a suitable pair of shoes.
Usually the starting point is Amalfi, but I recommend to start your trekking experience from Pontone and finish it by the Duomo of Amalfi. In this way the path will be downhill and it'll be easier.
People who love nature and long walks can't help to love Valle delle Ferriere too. Especially those who wants to escape from the crowded beaches and the most tourist destinations of the Amalfi Coast.
In Amalfi and Sorrento there are lots of wonderful places to visit! Plan your holiday and choose one of our luxury accommodations.
Do you want to spend your holiday in Amalfi Coast ?
Discover our accommodations in Sorrento and Amalfi Coast