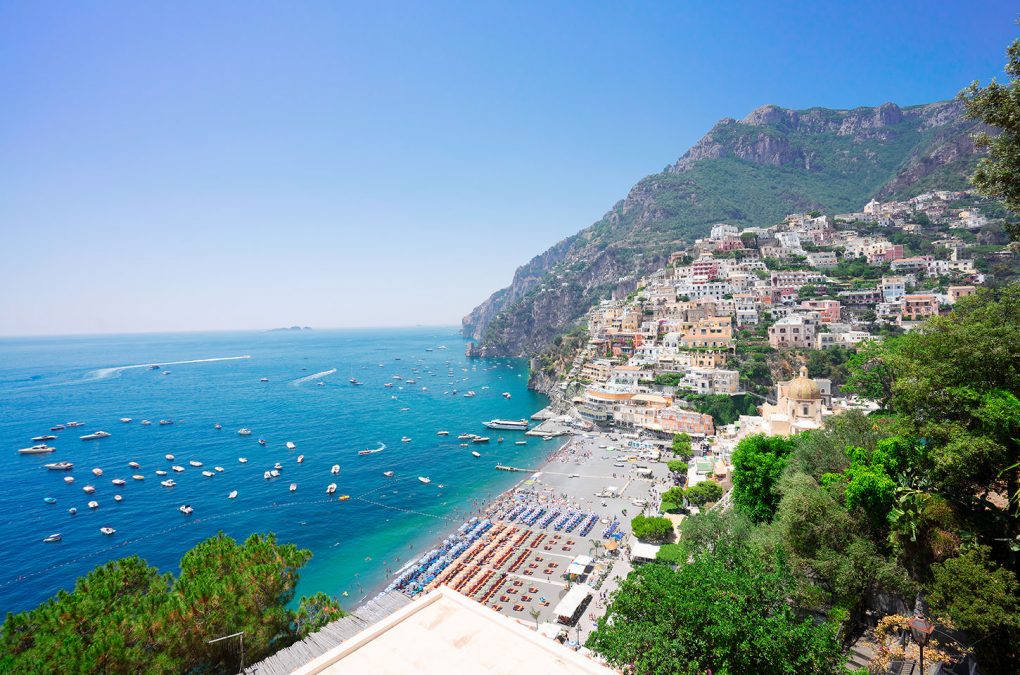 Typical dishes of the Amalfi Coast: what to eat during your holidays
I like when customers ask me which are the typical dishes of the Amalfi Coast. For me, it means that they are really interested in discovering every aspects of my homeland, and I really appreciate it.
In my opinion, wherever you are going to spend your holidays, your experience won't be complete if you don't try local food. This is particularly true if you're coming to Italy, since food is an important part of our cultural heritage.
The Amalfi Coast is located between the Tyrrhenian Sea and the Lattari Mountains. Its position characterizes the flavors of the local cuisine. Each village has its own specialties, but they are all linked by the same history and tradition.
Citrus fruits, fishes and crustaceans, fresh vegetables, cheeses, meat dishes and wonderful desserts fill the menus of both famous and non-famous restaurants.
There are many typical dishes of the Amalfi coast that are worth tasting. Let me suggest you some of them, based on their ingredients.
FRESH FISH
The sea is the protagonist of many typical dishes.
For example the Scialatielli with seafood, that is fresh pasta with mussels, clams or lupins, shrimps and squid. So tasty!
However, probably the most famous fish based product of the Amalfi Coast is the Colatura di Alici, an anchovy sauce.
I talked about it in a previous article dedicated to Cetara, the town from where the Colatura comes from.
The anchovies caught in spring are cleaned and placed in a container for 24 hours, covered with sea salt. Then they are moved into a small wooden barrel, alternated with layers of salt, and pressed with a weight.
The liquid that comes out of the pressing is filtered, exposed to the sun for a few months and placed in the barrel for the second time. Then it is poured through layers of fish and filtered again.
The result is a super tasty oil. A few drops are enough to flavor any dish and give you the bizarre sensation of 'eating the sea'.
TASTY CHEESE
The name of the the Lattari Mountains comes from the word 'Latte', that is milk. The Romans gave them this name  because of the numerous goats and cows raised in the area.
And where there are goats and cows there is also cheese!
The Amalfi Coast offers great products such as mozzarella fior di latte, provolone and ricotta. The towns of Tramonti and Agerola are the reference points for the local cheese production.
As for the typical dishes based on cheese, I cannot fail to mention the Ndunderi a type of gnocchi made with the freshest ricotta. UNESCO considers Ndunderi one of the oldest pasta in the world.
Where can you taste them? Try in some typical trattoria in Minori.
UNFORGETTABLE CAKES AND DESSERTS
All the pastry shops on the Amalfi Coast (and not only) are full of wonderful desserts: rum babàs, pastiera, ice creams, Christmas cookies, sfogliatelle, ricotta&pear pie and Caprese cake.
The Caprese cake is as simple as it is delicious. It is made of almonds and chocolate, without flour or yeast. I know that it may seems a have and too sweet cake, but actually it is light and tasty and easy to enjoy.
Another cake worth a try is Pasticciotto di Atrani. It's a delicate shell of shortcrust pastry filled with crème patissière and black cherry jam.
Finally, I would also recommend Sospiri di Maiori, a soft sponge cake covered with icing and filled with lemon cream.
Well, which one do you like to try first?
UNEXPECTED VEGETABLES
I bet you now expect some salad or veg flan. No, no.
I'm going to introduce you the most particular dish of the whole Amalfi Coast. It's a dish that can puzzled when you read its name on a restaurant menù but, once you try it, you will completely change your mind.
It is aubergine with chocolate!
Yes, you read right!
It's a sweet dish usually prepared in mid-August. Of course it's prepared with aubergines, combined with dark chocolate and almonds.
Since it is quite ancient every town has its own recipe.
I think that the best place to taste the dish is Maiori, especially during the festival of Festa dell'Assunta.
PASTA, PIZZA OIL AND LEMONS
Which food represents Italy better than pasta? None. Wait … maybe pizza! Well, in both cases the region of Campania, and therefore the Amalfi Coast, is the excellence of the country.
In particular, the towns of Minori and Gragnano are the most famous for pasta.
As you have already seen, we cook pasta with fish, cheese, but also vegetables and even with lemon. Yes, tagliolini al limone, noodles with lemons, are delicious!
Lemons are everywhere in the Amalfi Coast! And so are olive trees, from which we produce great oils. And we have lots of the vineyards too!
In short, if you come to the Amalfi coast for your holidays, get ready to experience one of the most intense gustatory experiences of your life. Maybe you will gain a few pounds but who cares? You will feel terribly happier, I guarantee you!
Do you want to spend your holiday in Amalfi Coast ?
Discover our accommodations in Amalfi Coast