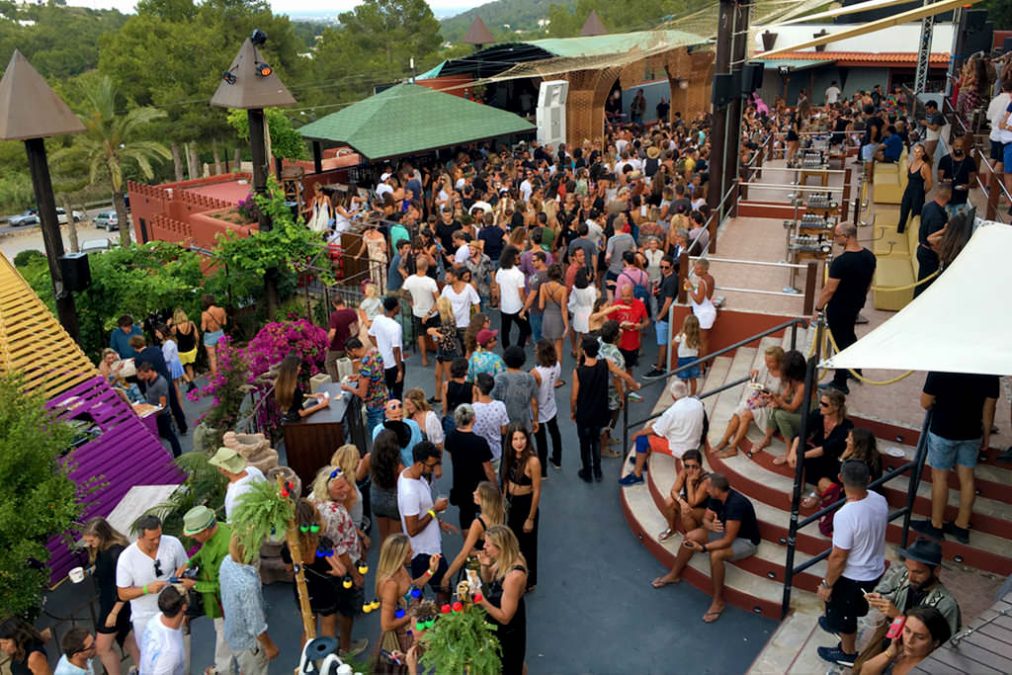 Looking for the real soul of Ibiza!
The Woomoon Party
I think that WooMooN is one of the most authentic parties of Ibiza. Maybe someone could find it a little too hippie, but I consider it a must-do for everyone looking for the true soul of this wonderful island.
In my opinion, this festival has 4 strengths: the location, the music, the entertainment and the atmosphere.
The location si wonderful.
The WooMoon party takes place every Sunday, form 6. pm, at the ancient cave of Cova Santa, surrounded by the wild cliffs of San Jose. That's already enough to create the feeling of being in a different world or a parallel dimension.
The music is great too and it is probably the thing for what the party is most famous for. The schedule of WooMooN includes internationally renown artists and djs, in particular from the underground scene.
What begins as a festival with tribal and exotic influences in the day, turns into an inimitable nightclub in the evening. The powerful and dreamy music is the perfect soundtrack to all the magic things happening around.
In facts, WooMooN is also an unexpected stage on which many live art performances take place. These performances are able to involve all the participants in a deeper way.
Dancers move among the crowd wearing their costumes. Mysterious shamans led people into the cave for mystic rites around a crystal. Often, there is no boundary between the artists and their public. The most complex performances are breathtaking and each one can trigger intense emotions.
In addition, a lot of food stands are ready to satisfy all your gastronomic dreams. You can try anything: from curry to ice-cream, from super-healthy juices to hyper-tasty Nutella crepes.
The WooMooN party is aimed to make people feel good, both physically and spiritually. And, for me, is the people that makes this party different from all the other ones in Ibiza. It's the people that creates that unforgettable magical atmosphere. Everyone is free to express themselves through make-up, outfits, dancing and everybody is smiling and friendly. The result is pure energy and warmth.
The welcoming and inclusive climate make this party appropriate even for children, at least until the sun goes downs. I've been there with my family, we didn't have any problems and we had a lot of fun.
I don't want to tell you too much about the WooMooN party because I think it is a very involving experience and you need to live it on your skin to truly understand it. All I can say is that it is perfect to re-discover that magical and hippie style that made Ibiza a point of reference for decades.
I hope you'll go there and have a great time as much as I did.
Do you want to spend your holiday in Ibiza ?
Discover our accommodations in the Balearic Islands