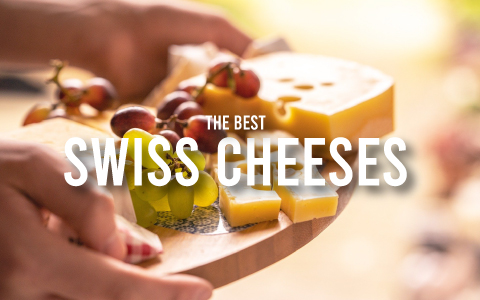 One of the best things about traveling is discovering your destination's local cuisine. When it comes to Switzerland, one of the first products that come to mind is cheese.
The country is home to some of the best cheeses in the world which offer a wide variety of flavors and textures.
In this article, we will explore some of the most popular Swiss cheeses and discuss what makes them so special.
BEST SWISS CHEESES
Alpine Cheeses: Gruyere and Emmentaler
Switzerland is well-known for its Alpine cheese, which is made in the mountains and has a strong, pungent flavor.
The most popular variety of Alpine cheese is Gruyere, which is named after a village in the canton of Fribourg. Gruyere is a hard cheese that is perfect for grating and can be used in a variety of dishes.
Another popular Alpine cheese is Emmentaler, which is also known as Swiss cheese. Emmentaler has a milder flavor than Gruyere and is often used in sandwiches and fondues.
Softer Swiss Cheese: Vacherin Fribourgeois
If you are looking for softer, creamier Swiss cheese, then you should try Vacherin Fribourgeois. This cheese is made from cow's milk and has a smooth, velvety texture. It is often used in Raclette, a traditional Swiss dish where the cheese is melted and served over potatoes and other vegetables.
Strong Cheese: Sbrinz
If you are a fan of strong cheese, then you will love Sbrinz. This hard cheese has a very intense flavor and is made from unpasteurized milk. It is often used in the grating and can be added to a variety of dishes to give them a cheesy boost.
Blue Swiss Cheese: Bleuchatel
Finally, for something truly unique, try Bleuchatel cheese. This Swiss cheese is made from cow's milk and has a blue-green mold that gives it a distinctive flavor. It is often served with fruits and nuts and makes a great addition to any cheese platter.
There you have it, a guide to some of the best Swiss cheeses. So, between one ski and the next along the slopes of Verbier or Zermatt, now you know how to delight your palate and regain energy!
Bon appetit!
Are you planning to visit Switzerlamd?
Discover our accommodations in Zermatt and Verbier