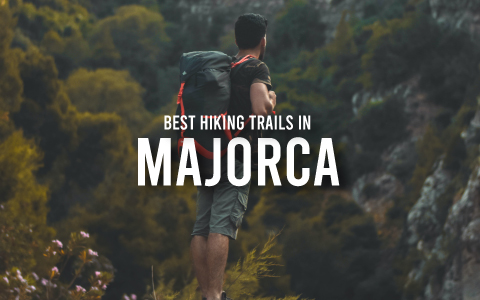 Best hiking trails in Majorca
Hiking in Majorca is one of the best things you can do to explore this beautiful Balearic island. Located in the Mediterranean Sea, between Ibiza and Menorca, Majorca (or Mallorca) is certainly more famous for its beaches than for its enchanting mountain scenery. Yet the Serra de Tramuntana is a mountain range so beautiful that it is a UNESCO World Heritage Site. That is why it attracts so many hikers, cyclists and climbers every year. The best seasons for hiking in Majorca are definitely spring and autumn, when temperatures are mild and rainfall rare. So, let's find out the best hiking trails in Majorca!
The best hiking trails in Mallorca
1. Camí de S'Arxiduc
This 11-kilometre trail winds through olive groves and orange orchards on its way from Deià to Valldemossa. It has an elevation of 700 metres and offers stunning sea views.
2. Puig de Massanella
At 1,364 meters above sea level, Puig de Massanella is the highest peak accessible. Since it offer some spectacular views of the entire island from its summit, it is one of the best hiking trails in Majorca. There are several starting points, for example the Monastery of Lluc, and the hike can take up to a full day.  Some sections of the trail are well marked, others are not.
3. Sa Rota des Cúber
This trekking path in Majorca is a circuit of about 4 km, which takes from an hour to an hour and a half to complete. It is therefore an easy route and suitable for everyone. You will find wonderful views and get an idea of what the Sierra de la Tramuntana is like without struggling too much.
4. The Torrent de Pareis Gorge
It is a five-hour hike, suitable for trained hikers since in some sections you have to climb over boulders or squeeze through narrow passages between rocks. Also, there is no cell phone range. However, the risks and fatigue are offset by unforgettable scenery. And when you then reach Sa Calobra, the small sandy bay where the gorge ends, the satisfaction and pleasure for the eyes are immense.
The ruins of the castle are located at the top of Puig d'Alaró mountain. All around is a rocky landscape of steep slopes. The hike to the castle requires some preparation and starting from the town of Alaró it takes about two hours. During the hike you can admire the view that encompasses the whole plain to Palma de Mallorca, while from the top of the mountain you can enjoy the Sierra de la Tramuntana to the sea.
6. Puig de l'Ofre
The trail is about 12 km long and starts by skirting an artificial lake. Then, it climbs gradually through a forest. After a while the actual climb begins, steep but short, as near the summit the trail becomes easier. Once at the top, the view is wonderful, with the Cúber and Gorg Blau artificial lakes in clear view. The hike takes about 3.5-4.5 hours.
These are just some of the best hiking trails in Majorca that offer you an opportunity to explore stunning landscapes, experience nature up close and take in spectacular views of this Balearic island. So, take your time to plan your hike and get ready to explore Majorca's great outdoors!
Happy hiking!
Are you planning to go hiking in Mallorca?
Discover our accommodations on the Balearic island