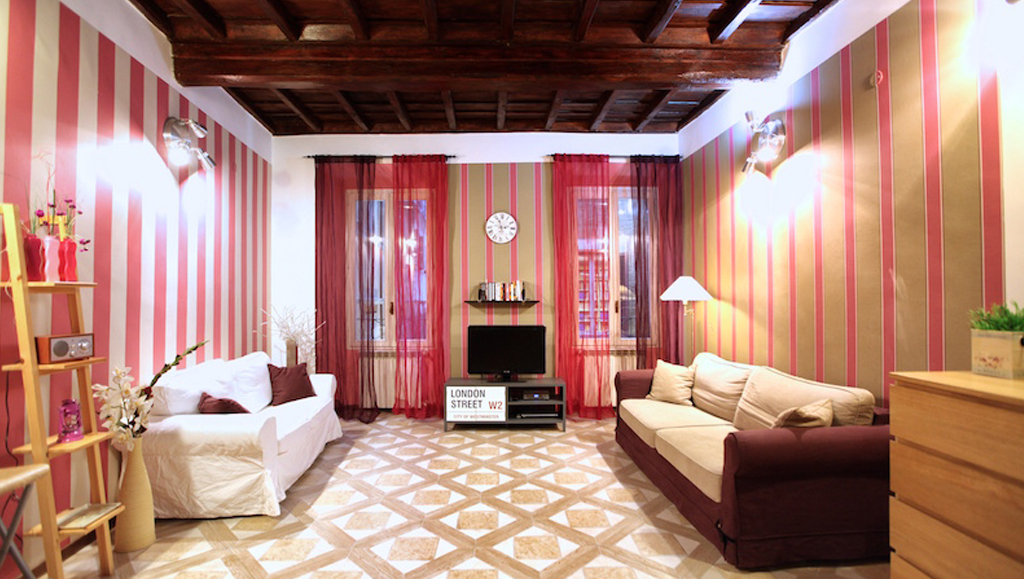 Rome by walking
Rome, the eternal city. What can I tell you about Rome that you haven't already seen or heard?
The capital of Italy is a fantastic place. If you've been there, you know that history and art are everywhere. Wonderful palaces, squares, monuments and views are hidden behind every corner. And food is good too!
One special thing of Rome is that the city is beautiful in every season.
I went there for a weekend last October and the warm light and temperature of Autumn made the short holiday very enjoyable.I decided to stay in one of the residences that we rent on My Rental Homes.
It's Casa Berenice, a lovely apartment with a long story behind. Its foundations are on the remains of an ancient theater built in the I century BC. The first four floors go back to Middle Age and the last two were added in the 18th century.
If its walls could talk, they would have thousands of stories to tell!
Besides the magic of staying in an historic building, Casa Berenice is also full of modern comforts, since iIt's been renovated in 2008.
But the thing I loved most about staying at Casa Berenice was its location. It is very close to Campo De 'Fiori, and within 3 km there are many of the most famous attractions such as Piazza di Spagna, Trevi Fountain, Trastevere, Piazza Navona and so on. Reachable just by walking!
No car, no bus or metro, no taxi needed.
Just me and a pair of comfortable shoes.
It was great to be in Rome and forget about the traffic for a couple of days. Consider that it is a big chaotic city and it's not easy to live such an experience!
Despite all the criticisms about Rome, its center is always stunning. The views are unique, the atmosphere is vibrant and romantic.
I often go to Rome and it alway fascinates me. I feel that it's really the 'Caput Mundi', the capital of the world.
I may tell you many other things about the feelings of being in Rome, but the best thing you can do is to experience them first-hand. So, come to Rome!
Do you want to spend your holiday in Italy ?
Discover our accommodations in Rome