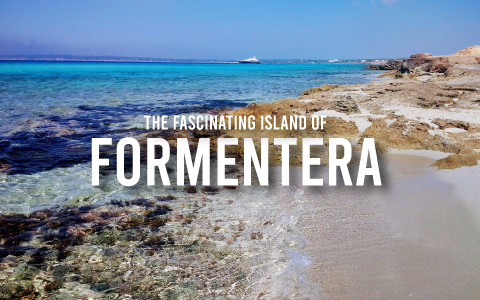 Formentera is the smallest island of the Balearic archipelago. Unlike Ibiza, it is much quieter, and like Menorca, it is also a Nature Reserve and a UNESCO World Heritage Site.
Let's find out more about this fascinating island!
WHAT TO DO IN FORMENTERA
SOME INFO ABOUT FORMENTERA
Formentera was already known by the Romans. In fact, its name derives from Frumentaria, that is, the island of wheat, as they considered it a granary. Indeed, the abundance of water made this land particularly fertile.
The island is almost completely flat and has only one relief, the plateau from the Mola, which reaches 192 mt. a.s.l.
A little more than 12,000 people live there, scattered over 6 inhabited centers. Obviously, during the summer the population grows dramatically thanks to the numerous tourists.
WHAT TO DO IN FORMENTERA
BEACHES OF FORMENTERA
Formentera is famous for its beaches. They are all very beautiful and since the island is small it is possible to visit most of them even during a short vacation:
the beaches of Illetes and Llevant are the most popular with tourists. Here, you will find facilities, white sand and a blue sea that recalls that of the Caribbean;
Migjorn is one of the largest on the island;
Cala Sahona is small but has a nice view over Ibiza;
the islet of Espalmador hides the small bay of S'Alga.
VILLAGES AND TOWN ON THE ISLAND
As you can imagine, the towns in Formentera are small. However, they are very characteristic.
The main one is San Francesc Xavier, which is the capital of the island. In the main square is the 18th century church of San Francesc, which was the first one built on Formentera. In fact, it was originally also a fortress to protect the population from pirate raids.
In San Ferran you will find bars, restaurants, and the Fonda Pepe, a famous haunt of the hippies of the 70s. Also La Mola is famous for the hippie market which takes place every Wednesday and Sunday in the square.
OUTDOOR ACTIVITIES
During a holiday in Formentera there are plenty of outdoor activities to enjoy.
If you like trekking, you can choose among 20 itineraries that bring you to the most beautiful places on the island. You can follow al of them on foot, but some can be travelled by bike.
Another stunning place is the Parque natural de ses Salines. If you can, visit these salt pans during the periods of salt crystallization. This is the moment when the pools take on an unbelievable pink color. The reason is the same microorganisms that color the feathers of flamingos.
Of course, Formentera is the right place to do water sports, especially snorkeling:
in Sa Pedrera you find rocky bottoms;
at Punta Rasa there are beautiful caves accessible only by sea;
the seabed of the famous beach of Es Pujols  is so shallow that it is possible to snorkel even with children.
Are you planning to visit Formentera?
Discover our accommodations in Ibiza